Signing, Lighting and Guarding
NRSWA Signing, Lighting and Guarding is a training course that educates delegates on how to set out signs, cones, barriers and traffic lights on a new road and street works site in line with the New Roads & Street Works Act.
How long is the Signing, Lighting & Guarding course?
The course is delivered over one day of training.
Who should attend the Signing, Lighting & Guarding course?
Operatives (Unit 2) or Supervisors (Unit 10) depending on which unit you complete, who work in the utilities and construction industries should attend this course.
When does my Signing, Lighting and Guarding certificate expire?
You must renew your certificate after five years of completing the course.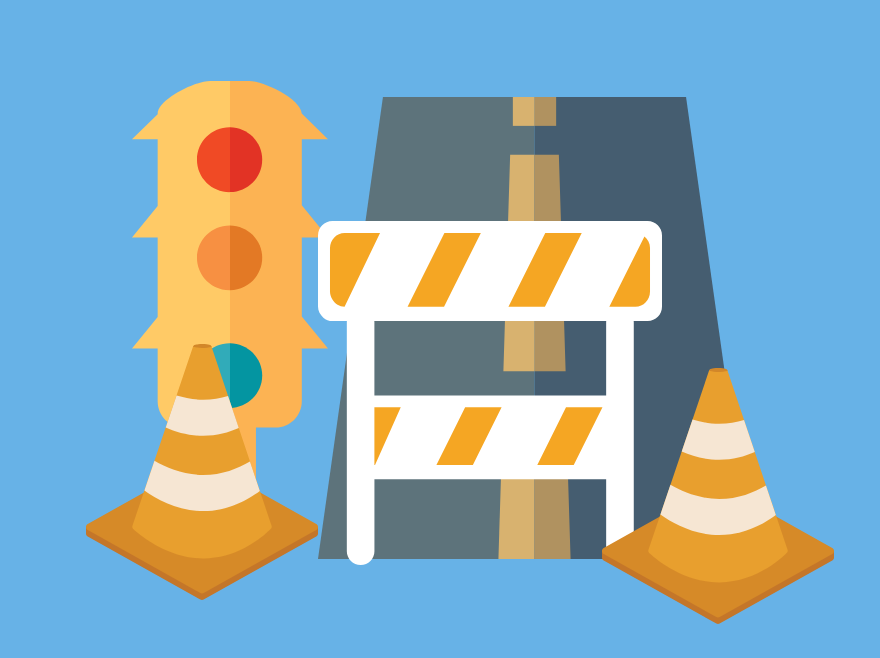 Delivery Options
In-house Courses
We can organise in-company training for both Unit 2 and Unit 10 of the Signing, Lighting and Guarding course. We have arranged of partners across the country who can deliver the course on our behalf. For a quote, complete the in-house enquiry form on this page. All of our enquiries are quoted on a case by case basis depending on delegate numbers and location.
Entry Requirements
There are no formal entry requirements for this course. We ask that if we deliver the course at a site of your choice, that you have a suitable site to do so.
Course Content
What does the Signing, Lighting & Guarding course cover?
The course will cover the following subjects through a range of practical and classroom-based learning.
Unit 2
Safety of workers and the general public when carrying out street works
Maintaining the free movement of pedestrians and traffic whilst working.
Complying with the restrictions of work
Safe working practices
The layout of barriers, warning notices, lamps, signs etc.
Special measures – road closure, traffic diversion, portable lights
Operating and positioning portable traffic lights and equipment.
Unit 10
Plan out a site with detailed distances and dimensions in line with the relevant legislation.
Making developmental decisions and producing a recommendation for action from a site plan.
Monitor the surveying, setting up and taking down of a site.
Course Objectives
On completion of the course, the delegate will have the relevant knowledge of the legal requirements surrounding their role. They will be able to follow the procedures to ensure that they supervise/operate a site correctly.
What is Required to Pass the Signing, Lighting & Guarding Course?
The course contains both theory and practical elements. The tutor delivers the theory element in a classroom, but the course is majority practical based. The tutor will assess your ability to conduct practical exercises effectively.
Is this course CITB Grant claimable?
Yes, companies who are CITB registered can claim £30 for each delegate who completes this course.