SSSTS Refresher
The SSSTS Refresher is a one-day training course used to renew the SSSTS qualification. This course refreshes the delegates knowledge of health and safety and any legislative changes that would affect their role and workplace. BuildUK approves this course as the standard training for all construction supervisors.
How long is the SSSTS Refresher course?
This is a one-day training course, about 7.5 hours of learning.
Who should attend the SSSTS Refresher?
People who need to renew their SSSTS qualification before it expires.
Is the SSSTS Refresher course accredited?
Yes, this course is CITB accredited, part of the Site Safety Plus suite of courses.
When does my SSSTS Refresher certificate expire?
This certificate expires after five years. Delegates must reattend the SSSTS Refresher before their certificate expires to renew.  If the SSSTS certificate has already expired the full SSSTS course must be reattended to qualify.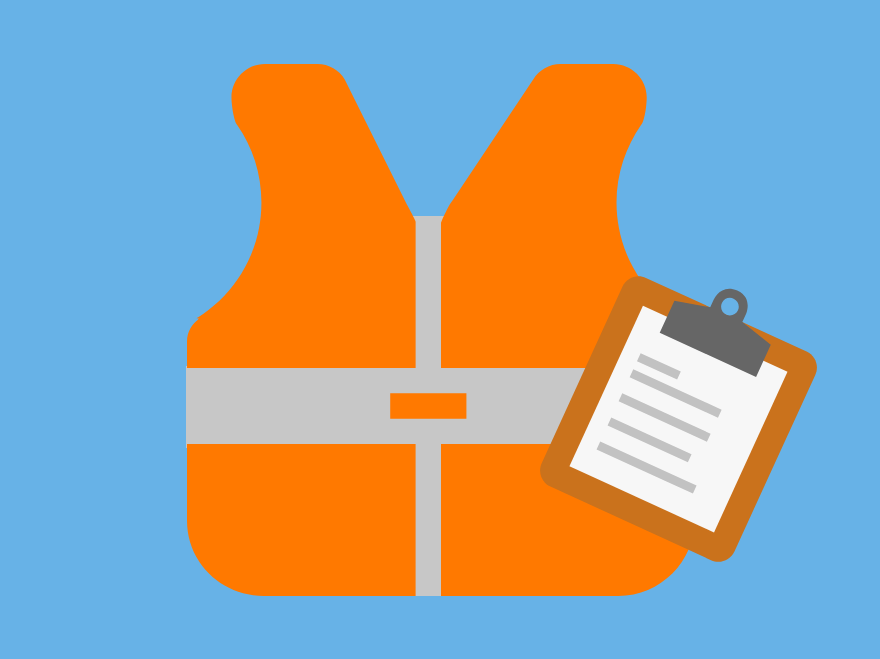 Delivery Options
This course can be delivered via both classroom-based or Online / Remote Learning.
Public Classroom Courses
Classroom-based Site Supervision Safety Training Scheme Refresher (SSSTS-R) courses are available in our training venues nationwide. The course is delivered in a traditional classroom environment with a trainer and up to 12 delegates.
We have many public dates scheduled during the year, which means delegates can book for themselves or companies can book on behalf of their employees. Public classroom courses can be booked over the phone or directly on our website, all of our upcoming SSSTS Refresher course dates can be found here.
Remote Learning
Remote SSSTS Refresher courses are delivered online via a virtual classroom using Zoom. This excludes the need to travel to attend the course as the delegate can complete the course from home or from the office, which in turn saves money and time. Delegates can easily join the course using the link provided; however, they require a device with a camera, screen, microphone and access to the internet to attend. The delivery format was introduced in 2020 and has proven very popular and flexible for busy supervisory level workers. The course is delivered live by a trainer in a virtual classroom, all the same content from the classroom method is covered despite the format change. There will be up to 12 delegates on the course who can see each other and interact via webchat or video. Delegates are given a downloadable digital copy of the coursebook, and the final exam is finished online.
Just like the classroom course, we have a range of public remote learning courses available to book online or over the phone. It's possible to book just one person on or multiple, depending on availability.
In-house Courses
We can also organise for the CITB SSSTS Refresher to be delivered as an in-house course especially for your company's delegates, we can arrange an in house course via remote learning, at one of our venues or a venue of your choice. In-house training is a popular alternative for bigger clients as it can be provided on-site and delegates can socialise and talk about company-specific examples throughout the training. There must be a minimum of 4 delegates and no more than 12 delegates. These courses are priced per enquiry. Pricing varies depending on the location, delivery method and the number of delegates. To get a quote, complete the in house training enquiry form on this page, and one of the team will be in contact.
Entry Requirements
This course is suitable for anyone who holds a Site Safety Plus SSSTS certificate that is about to expire. The minimum entry requirement is a good understanding of spoken and written English. Photographic ID and the delegates national insurance number must be provided on the first day of the course.
To attend the Remote Learning course, delegates must have access to a computer, laptop, tablet or phone that uses a microphone and webcam.
Course Content
What does the SSSTS Refresher course cover?
The content covered by the course covers material from the original SSSTS as well as new subject matter.
Health and safety law and its structure.
How the manager and supervisor roles work together to control site safety.
The need for a method statement.
Legal responsibility and expectations of a Site Supervisor.
Site health, safety and welfare and the supervision of occupational health.
Site activity communication routes.
Behavioural safety.
Course Objectives
By the end of the Construction Industry Training Board Site Supervisor Safety Training Scheme course, the delegate will:
Have gained knowledge of how their supervisory role is affected by updated health, safety, welfare and environmental legislation.
Understand how to manage day-to-day challenges.
Have a greater understanding of why they are carrying out their identified duties and what is expected of them on site.
Know how to better contribute to the safety of the workplace by implementing new guidance and best practice.
To find out how the CITB SSSTS course can benefit you further, visit our blog, here.
What is Required to Pass the CITB SSSTS Refresher Course?
Delegates will attend an exam at the end of the training. The exam consists of 25 multiple-choice questions selected by Site Safety Plus. They are also required to complete a case study exercise, a toolbox talk and a trainer review. Delegates will be continuously assessed on their involvement during the course.
Is this course CITB Grant claimable?
Yes, CITB registered companies can claim £35 per delegate who completes the course. For the grant to be claimed, the company name and CITB levy number must be included on the delegate information form which is completed before or on the first day of the course.
How do I get a Gold Supervisory CSCS Card?
NEXT AVAILABLE COURSES
Next Available Courses
Online Learning - 08 Dec 2020

£170.00 + VAT 1 PLACE LEFT!

Online Learning - 16 Dec 2020

£170.00 + VAT 1 PLACE LEFT!

Manchester - 05 Jan 2021

£170.00 + VAT

Durham - 08 Jan 2021

£170.00 + VAT

Liverpool - 18 Jan 2021

£170.00 + VAT

Durham - 18 Jan 2021

£170.00 + VAT

Online Learning - 19 Jan 2021

£170.00 + VAT

Derby - 22 Jan 2021

£170.00 + VAT

Leeds - 22 Jan 2021

£170.00 + VAT

Doncaster - 26 Jan 2021

£170.00 + VAT

Wigan - 27 Jan 2021

£170.00 + VAT

Derby - 11 Feb 2021

£170.00 + VAT

Online Learning - 25 Feb 2021

£170.00 + VAT
Can't see the course date or location you are looking for?
VIEW MORE COURSES