CITB SSSTS Course
SSSTS is a two-day health & safety course for supervisors in the construction sector. The course provides an introduction to health and safety, welfare and environmental issues on site. It also highlights construction supervisors need to promote health and safety and follow their legal responsibilities. With this knowledge, you can supervise site work within construction legislation whilst keeping the work safe through adequate supervision.
CITB Site Safety Plus accredited.
We deliver the course over two consecutive days.
Highly recognised qualification.
You can attend the course in the classroom or online.
BuildUK endorses it as standard site supervisor training.
CITB Grant Claimable.
Valid for five years.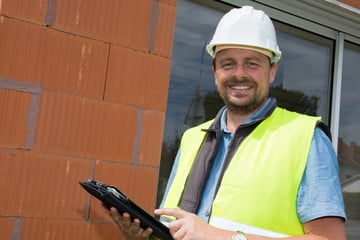 SSSTS course content
The content covered in the SSSTS course includes:
Day 1
Health & safety; accidents and you, accident prevention, facts and figures.
Health and Safety and the Supervisor; health and safety legislation and the different legislative requirements.
Risk assessments; why we conduct a risk assessment, how to conduct a risk assessment, and the hierarchy of controls.
Health and safety management systems; how to develop, maintain and monitor a health and safety management system.
Working at height; the key principles for working safely at height.
First Aid Provision; how to manage first aid and emergency procedures for a construction site.
Day 2
Construction (Design and Management) Regulations 2015 (CDM); CDM Regulations and how they are used to support health and safety on site.
Construction hazards; hazardous substances, asbestos, dust and fumes, noise and vibration, safety signs, confined spaces, excavations, and manual handling.
Environmental awareness;  pollution, waste materials, and reducing nuisance, noise, dust and light.
Lifting operations and lifting equipment and plant and work equipment.
Fire prevention and control; identifying the main fire hazard risks and identifying basic fire safety requirements on site.
Health and welfare; drugs and alcohol in the workplace; and mental health awareness.
Assessment: You must contribute throughout the full two days of the course and deliver a toolbox box talk to the rest of the group. At the end of the training, you will also attend an exam consisting of 30 multiple-choice questions selected by CITB.
How long is an SSSTS course?
This is a two-day course delivered over two consecutive days.
Although many subjects are covered in the two days, the course is highly interactive and engaging. The two-day course allows you to gain all the knowledge you need to supervise site health & safety effectively without spending too long away from the site.
Why should I take this course?
Site Supervisors or those who are looking to become Site Supervisor should attend this course. The course is highly informative and gives you all the information you need to improve health and safety to supervise effectively.
As a supervisor, you have responsibilities for health & safety on-site; the knowledge that you gain will help to protect the safety of yourself and your colleagues by reducing accidents and absences.
The qualification is also highly recognised and an important one to have as a Site Supervisor. Employers will be looking for this qualification when hiring supervisors for their sites.
SSSTS course entry requirements
The minimum requirement for entry is that the delegate can understand, write and speak English well. 
If you cannot meet this basic requirement, we will remove you from the course. It is important as a supervisor to understand those around you on-site and be able to read safety signs properly.
Photographic ID and the delegates you must provide national insurance number on the first day of the course.
It's a quick compliance check to ensure that the correct person is attending the course and not someone in their place.
To attend the online SSSTS course.
You must have access to a computer or laptop that uses a microphone and webcam. Without the correct facilities, you won't contribute to the course at the required standard. You will also not be able to complete the exam in line with CITB's scheme rules.
Is this course accredited?
Yes, this course is CITB Site Safety Plus accredited. SSP courses are recognised as the leading health & safety classroom qualifications in the UK.
Where can I complete this course?
This course can be delivered via both classroom-based or Online / Remote Learning.
Public Classroom Courses
The SSSTS course is available as a classroom-based course in our training venues across the UK. We have a range of bookable public course dates plotted throughout the year that individuals or companies can book onto. The course is delivered in a traditional classroom format by a CITB approved tutor to 12 delegates.
The classroom SSSTS course is one of our more popular training courses. You can book one or multiple spaces of the course online via our website or over the phone.
Remote Learning
Remote Site Supervisor Safety Training Scheme courses are delivered online through video conferencing software zoom. Delegates access the course by logging into the virtual classroom with the link provided. Remote learning eliminates the cost and time constraints that come with attending a classroom course. The delegates can access the course through a laptop or computer with a microphone, a webcam, a screen and a connection to the internet. We introduced remote SSSTS training in 2020, delegates enjoyed how the course is delivered in the same way as a classroom course, but they could attend from home or work. All the course materials are provided in digital format, and the exam is completed online.
We also have a range of public Remote Learning courses available to book online or over the phone.
In-house Courses
We can deliver the SSSTS specifically for your delegates as an in-house course. The course can be delivered at a venue of your choice, in one of our training venues or by Remote Learning. In-house training can be beneficial for companies as they can train all of their supervisors at once and have them discuss company related subjects throughout. To arrange an in-house course, we need a minimum of 4 delegates and no more than 12 delegates.  For a quote, complete the in-house training enquiry form on this page, and one of the team will be in touch. Please note that we price up our in-house courses per enquiry depending on the number of delegates, delivery method and location.
Further development
Upon completing the CITB SSSTS course, you will receive a certificate within 6-8 weeks. After five years, the SSSTS certificate expires; you will need to attend the one-day SSSTS Refresher course before their certificate expires to renew. If you fail to attend the refresher before it expires, you will have to resit the full 2-day course again.
Further qualifications include the CITB SMSTS if you are looking to move into a management role. This course will cover construction site health & safety even further and the responsibilities of a site manager.
If you are looking to become more qualified as a supervisor, the natural progression would be to complete the NVQ Level 4 in Construction Site Supervision to obtain the Gold Supervisory CSCS Card. This qualification is competence-based and requires you to gather evidence of your ability as a site supervisor.
Is this course CITB Grant claimable?
Yes,  companies can claim a £70 grant for each delegate who successfully pass this course.
You can claim the grant as long as they provide us with their company name and CITB Levy number either at the time of booking or on the day of the course.
NEXT AVAILABLE COURSES
Next Available Courses
SSSTS

Derby - 03 Oct 2022

£284 + VAT

SSSTS

Liverpool - 06 Oct 2022

£284 + VAT

SSSTS

Manchester - 13 Oct 2022

£284 + VAT 3 PLACES LEFT!

SSSTS

Online - 17 Oct 2022

£275 + VAT

SSSTS

Wigan - 19 Oct 2022

£284 + VAT

SSSTS

Doncaster - 19 Oct 2022

£284 + VAT

SSSTS

Leeds - 20 Oct 2022

£284 + VAT

SSSTS

Liverpool - 03 Nov 2022

£284 + VAT

SSSTS

Online - 09 Nov 2022

£275 + VAT

SSSTS

Manchester - 10 Nov 2022

£284 + VAT

SSSTS

Doncaster - 14 Nov 2022

£284 + VAT

SSSTS

Wigan - 16 Nov 2022

£284 + VAT

SSSTS

Leeds - 17 Nov 2022

£284 + VAT

SSSTS

Blackburn - 21 Nov 2022

£284 + VAT

SSSTS

Online - 23 Nov 2022

£275 + VAT

SSSTS

Online - 01 Dec 2022

£275 + VAT

SSSTS

Online - 01 Dec 2022

£275 + VAT

SSSTS

Liverpool - 01 Dec 2022

£284 + VAT

SSSTS

Manchester - 05 Dec 2022

£284 + VAT

SSSTS

Doncaster - 12 Dec 2022

£284 + VAT

SSSTS

Wigan - 15 Dec 2022

£284 + VAT
Can't see the course date or location you are looking for?
VIEW MORE COURSES