Temporary Works Coordinator
Site Safety Plus Accredited Courses – Temporary Works Coordinator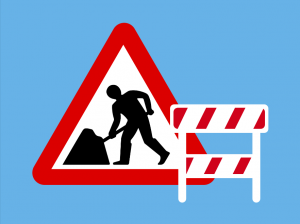 The Temporary Works Coordinator course is tailored for those who are responsible for managing all forms of temporary works.
Course length:
Two day
Who is it for:
Managers, Agents, Supervisors
Accreditation
CITB accredited
Certificate Expiry
Five years
Course Objectives
By the end of the CITB Temporary Works Coordinator course, the delegate will gain knowledge of:
the need for a temporary works co-ordinator
the day to day roles of others involved in the temporary works procedures
risk assessments and method statements
best procedures as stated in BS5975:2008 + A1:2011
To find out more about temporary works you can also take a look at our informative blog here.
Course Content
The content covered by the CITB Temporary Works Coordinator course includes:
Various groups and types of Temporary Works
Case studies, procedures and policies of Temporary Works
BS5975:2008+A1:2011
CDM Regulations
Legislation and relevant Codes of Practice
Register for Temporary Works, design requirements and checks
Standard solutions and guidance design documents
Temporary works Co-ordinator – job role and responsibilities
What is Required to Pass the CITB Temporary Works Coordinator Course?
To successfully complete the Temporary Works Coordinator course you will need to get 72% or above in the final exam. The trainer encourages the delegates to be interactive and involved throughout the training.
Entry Requirements
Delegates must have an understanding of spoken and written English. We also suggest that the attendee has a decent background knowledge of temporary works.
It is recommended that the person attending has access to the BS 5975 code of practice for temporary works, however relevant information will be provided on the day. The tutor also advises that candidates have experience in being responsible for managing all forms of temporary works.
Further Development
The CITB certificate is valid for 5 years. In addition, the certificate can only be renewed by doing the course again.
Course Locations
There are a number of locations where delegates can complete the CITB Temporary Works Coordinator course:
Colchester, Derby, Doncaster, Hull, Leeds, Liverpool, Manchester, Preston, Sheffield, Tamworth, Watford, and Wigan.
Contact Us Today
If you have any further questions or would like to speak to one of the 3B Training specialists, don't hesitate to get in touch. Or you can email us via [email protected]. You can of course book a place on the CITB Temporary Works Coordinator course here or, if you are also considering any further training, you can book a course here.
Which Temporary Works Course Should I Attend?
Are you looking to attend Temporary Works Training but need to know which one is right for you? Take a look at our blog on the difference between the courses here.