Traffic Management & Vehicle Banksman
Health & Safety Courses – Traffic Management & Vehicle Banksman
Overview of Traffic Management & Vehicle Banksman Training Course
This course aims to ensure that site-based traffic management is delivered safely and is done so of a high quality. The course provides attendees with an understanding of the risks related to the movement of vehicles on site.
Course length:
3 hours
Who is it for:
The course is suited to operatives who assist in the moving and loading/unloading of vehicles in their occupation.
Course Objectives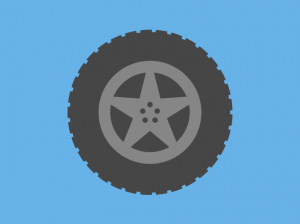 On completion of the training delegates will be able to:
identify risks and hazards
choose the correct equipment or vehicle to complete a job safely
administer signals to drivers clearly and safely
They will also have a better understanding of:
will have a better understanding of:
The responsibilities of a banksman
The requirements, duties and tasks that come with the role
Course Content
The course is devised to raise the delegates understanding of the dangers caused by a reversing vehicle. The course will go over techniques and hand signals used to help drivers with manoeuvring reversing vehicles. The course will also help delegates gain knowledge on the following topics:
The roles and responsibilities of colleagues involved
Setting safety standards and work procedures
Working with the relevant health and safety regulations
The terminology of traffic management
Pedestrian and vehicle routes
Inspection of vehicles
Signalling
Risk Management
How to layout the site safely
What is Required to Pass the Traffic Management Training Course
The course is delivered through a range of theory-based tutorials and practical demonstrations. The activities will go over site restrictions and rules, loading and lifting operations and how to identify a hazard. As well as PPE, recognising visibility clothing, banksman signals and HSG114.
Further Development
The delegate will gain further knowledge in the secure passing of reversing vehicles in confined spaces. They will be able to recognise areas of danger on site. They will learn all the suggested codes of signals. With these skills, they will be able to guide both articulated and rigid large good vehicles.
If you are interested in booking a Vehicle Banksman training course with 3B Training get in touch with the 3B team on our contact us page here.
Course Locations
The Traffic Management course is available in Liverpool, Tamworth and Wigan.
Contact Us Today
If you have any questions or would like to speak to one of the 3B Training specialists, don't hesitate to get in touch or email us via [email protected]. If you are considering any further training, you can see what courses are available here.
Road Safety Tips
Vehicles can be dangerous on site and on the road whether you are in a vehicle or not. Take a look at some helpful road safety tips here.
Traffic Management: Signalling and Banksman
Brush up on your knowledge of banksman signals with our informative blog here.