UKATA Asbestos Awareness
The UKATA Asbestos Awareness training course will give delegates a greater understanding of the dangers of asbestos and how it affects the industry.
How long is the Asbestos Awareness course?
3 Hours
Who should attend the Asbestos Awareness course?
The course is obligatory for those who work in building maintenance e.g. plumbers, electricians. Anyone involved in construction – by law, anyone employed to work on any type of construction or refurbishment project must have been provided with Asbestos Awareness training.
Is the Asbestos Awareness course accredited?
UKATA approved
When does my Asbestos Awareness certificate expire?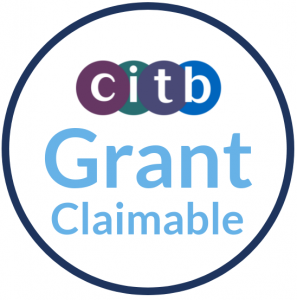 12 months
Is this course CITB Grant claimable?
You can claim £30 as long as you provide us with your CITB Levy number either at the time of booking or on the day of the course.
Entry Requirements
There are no requirements for entry on this course.
Course Objectives
On completion of the course, delegates should be able to understand:
The materials that contain asbestos
Where to find asbestos
The health risks, hazards and procedures in the event of working in proximity to asbestos.
How to refrain from disturbing asbestos
How to conduct the emergency procedures required if you come into unforeseen contact with asbestos
What does the UKATA Asbestos Awareness course cover?
An overview of the properties in which asbestos would be present.
The different types of asbestos.
The risks of asbestos exposure and its effect on your health.
How, why, where and when asbestos was used.
The regulations surrounding asbestos. The tutor delivers the course in a classroom format. The tutor teaches through solo and group practical activities.
What is required to pass the UKATA Asbestos Awareness Course?
Delegates will need to successfully take a multiple-choice test to pass this course.