SSSTS: How Will The Course Benefit Me?
SSSTS (Site Supervisor Safety Training Scheme)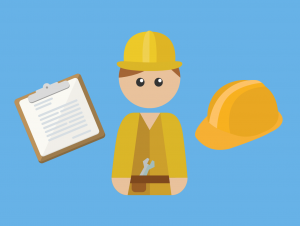 Do I actually need SSSTS training in order to progress as a Site Supervisor? If you have asked this question here are some reasons why you should attend the Site Supervisor Safety Training Scheme.
CITB is a highly recognised training body. It is known for producing a high standard of health and safety courses for the construction sector. The CITB provide courses such as the Health and Safety Awareness, SMSTS and SSSTS.
What will I gain from the course?
The course allows you to demonstrate your safety knowledge of site safety to your workers and clients. By being SSSTS qualified it immediately puts you ahead of those who don't have the qualification. The certificate is solid proof that you are competent in your job role and you have an understanding of the high standards asked of you.
By taking the course you will have instantly improved identification skills when it comes to risks and hazards. By implementing your knowledge on site you can help work towards keeping you and your colleagues from danger.
What do I have to do on the SSSTS?
The course is only two days long! You won't have to spend weeks away from the job and all your time studying. All that you need to know will be learned in the two-day course.
The SSSTS certificate is also great value for money. You can gain a certificate that lasts for five years. The refresher course is only a one day course that will freshen up your knowledge of health and safety without you paying to sit the full course again.
The SSSTS course is available in all of our venues nationwide. For information on Site Safety Plus dates, locations and prices visit our book a course page.
What does a Construction Site Supervisor do?
Take a look at the day to day role of a Construction Site Supervisor here.
Back to News
View Our Courses