Leeds
Training Venues – Leeds Centre
About The Venue
In 2015, 3B Training expanded to a new venue in Leeds.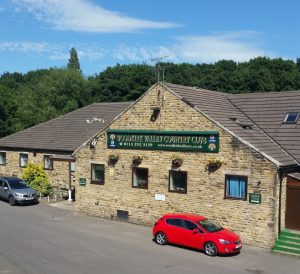 Our training centre is perfectly located at Woodkirk Valley Country Club situated just off the M62 motorway. Customers from Bradford or Wakefield can travel via the A650 which means the venue is easily accessible from all surrounding areas.  For those who are staying overnight, there is a Village Hotel a short car journey away.
Who To Contact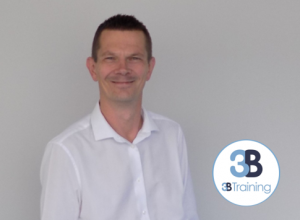 If you are looking to book training in the West Yorkshire area you need to contact Peter Milner. Peter our Training Advisor for West Yorkshire and is always willing to help.
Courses We Run Here
We offer a host of training courses at this venue including IOSH Managing Safely, NEBOSH Construction Certificate, NEBOSH General Certificate, Health & Safety Awareness, First Aid, Manual Handling, SSSTS, Face Fit Trainer Workshop and SMSTS and much more.
To book onto a Leeds course or to view our upcoming dates visit our book a course page
Parking
Free car parking is available on site as well as an over-spill car park to the rear of the building.
Direction
If you are travelling south to the venue; you need to go down Dewsbury Road from Holbeck or off the M62 onto Tingley Interchange depending on the route you take. If you are travelling north; you need to travel down Leeds Road from Dewsbury to find the centre.
Transport
By Train / By Bus
Batley Train Station is a 6-minute taxi ride from the venue. If you are taking the bus you will need to get the 212 bus from Batley which will take you 25 minutes to get to the venue.
Contact Us
Woodkirk Valley Country Club
Leeds Road
Leeds
West Yorkshire
WF12 7JL
Telephone: 0113 353 0164
Back to overview
View Our Courses
Next Available Courses
SSSTS Refresher
Location: Leeds
Date: 5 Mar 2018
£155.00 + VAT
NEBOSH Revision
Location: Leeds
Date: 6 Mar 2018
£99.00 + VAT
CITB Directors Role for Health and Safety
Location: Leeds
Date: 8 Mar 2018
£165.00 + VAT
CITB Health and Safety Awareness
Location: Leeds
Date: 9 Mar 2018
£129.00 + VAT
IOSH Managing Safely
Location: Leeds
Date: 12 Mar 2018
£425.00 + VAT
View More Courses