Health & Safety provider of the year 3B Training | 3B Taining Ltd
Award for best health and safety provider goes to 3B Training.
At the end of 2013 3B Training joined the local community networking organisation, The Best of Bolton.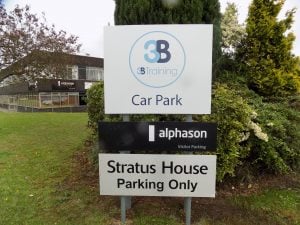 The Best of Bolton is the ultimate consumer guide to award businesses in Bolton. They recommend suppliers of products and services in Bolton.  They also suggest places to go and things to do in the Bolton area. The Best of Bolton allows local consumers to rate and recommend a business that they feel. This provides a great service to the community.
In April 2013 3B Training separated off from our sister company Bromak Ltd. They are a Bolton based business trading for over 10 years. We originally decided to become involved with The Best of Bolton in order to help connect with other local business'. We also wanted to build relationships with potential new clients. Indeed in the first three months, our membership has helped increase the awareness of the 3B Training brand both in and outside of Bolton.
The latest campaign by The Best of Bolton "Loved and Local" sees consumers throughout the UK voting for their favourite business. 3B Training is proud to announce that we have been voted for the following.
"No 1 health & safety provider  business in the North West – 2014"
The campaign, which featured over 200 businesses nationwide showcased companies ranging from shops and restaurants, bars and gyms, and other health & safety training provider companies like 3B Training.
The campaign came to a close on Feb 14th, 2014, with the results announced last week.
"Loved and Local" featured winners both locally and nationally and has helped not only to raise the profile of 3B Training but also allowed us as a company to understand what our customer's value and enjoy most about the services we provide.
Furthermore, Best of Bolton also voted us as the; –
"2nd most loved health & safety business in the UK – 2014"
3B Training would like to thank all of our customers who left a review regarding the business during this campaign.
We hope that by continuing to organise and source a range of high-quality health and safety courses, from First Aid to Fire Warden, we will be voted the best health & safety provider in the UK by 2015!
To find out more about what 3B Training has done with the local community click here.
Back to News
View Our Courses