A Training Provider But Not Like Any Other
We are a training provider who likes to do things a little bit different.
3B Training is a specialist construction training provider. Like any other, we provide Health and Safety training. Where we believe we are different. We are dedicated and attentive and we pride ourselves on delivering exceptional customer service. We have a handpicked specialist team with irreplaceable knowledge. Our sales advisors are qualified in the courses we provide. They have taken the courses themselves in order to gain their certificates. This is so that they can give a thorough insight into the experience you will receive.
We have various training venues located Nationwide. Including Derby, Dudley, Liverpool, Manchester, Wigan, Doncaster and Leeds. At our head office in Wigan, we have grown to a team of 15. We also have numerous regular and loyal trainers with years of experience in their specific field. For instance, our First Aid trainers have experience with the ambulance service and armed forces.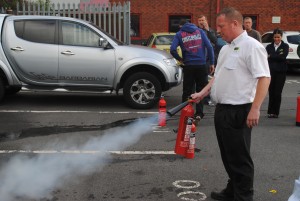 Our Fire Warden trainers have Fire Fighting experience. Our Site Manager trainers are more than experienced in project management on site. We feel this separates us from the competition.
In April this year, we moved to our new offices.
We now have three training rooms and a large breakout area for our course attendees. We can also hire these rooms to our clients to use for meetings and other personal needs. As well as running open courses and courses specifically designed at the request of the client,
Meet the Team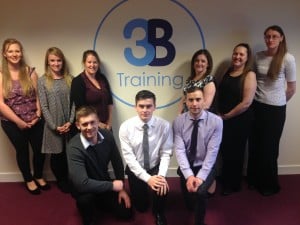 James is our dedicated CSCS guru. He knows the best way to establish what card you need. He knows which qualifications you need and how you can obtain your CSCS card. James has a lot of knowledge in Health and Safety Training and is on hand via email and telephone to provide the best possible service and advice. He is also responsible for account management and can tend to your needs from start to finish.
Liam is based in our Liverpool office. Liverpool born and bred, Liam is a specialist in Plant training. He can identify what training you need and source the training for you. With experience in the Plant industry and many contacts in and around Liverpool he is at the forefront of the Plant industry and can always find a way of locating suitable training for his clientele. Liam is available to discuss training requirements for Liverpool but also manages business development in Sheffield and Hull.
As a business, providing outstanding customer service is our main priority. On our website, we have many testimonials praising our staff & trainers and comments on the ease of working with 3B Training. We thrive off our reputation and are continually trying to find new ways to enhance our services.
Take a look at our testimonials here
Your feedback is enormously important to us so if you have any suggestions regarding how we can improve our services, please contact one of the team and let us know!
If you have any enquiries for the team contact us here
To view, our current team, visit our meet the team page here
Back to News
View Our Courses