What is the difference between a Fire Warden and a Fire Marshal?
Fire Warden or Fire Marshal? Some may say they are the same thing. Some may say that they employ one person to do both jobs. Hopefully, we can clear things up for you.
What is the difference?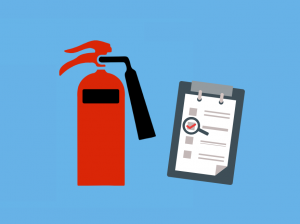 The Fire Marshal is appointed to identify fire hazards at their workplace. The Fire Marshal reports the hazards to the appropriate person. They do this by conducting consistent assessments of the building. The fire marshal ensures that everyone leaves the building when the alarm is heard. They must do this as quickly and as orderly as feasible. A responsible person ensures that security measures, such as closing fire-resistant safes, are carried out correctly whilst making sure the area is as safe as possible in the case of an emergency.
A Fire Warden's role is to make sure that the building is cleared and no one remains inside; this would be executed by carrying out a quick check and then a thorough role call at the fire assembly point. Once this is done it doesn't end there; he/she must make sure no one enters the building in which the evacuation has occurred until it is declared safe.
In some circumstances, a Fire Marshal is also trained to deal with bomb threat drills for emergencies that happen on-premises and what to do if this occurs outside as well.
Fire Warden/Marshal Training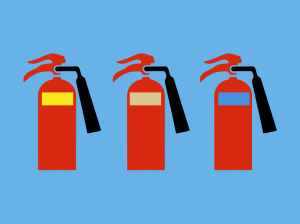 This course contains a half-day session involves three hours of classroom-based learning and practical session.
Delivered by an ex-fire service officer or another suitably qualified person, the course allows delegates to try out different types of fire extinguishers in a simulated live fire.
3B Training run Fire Warden Courses consistently in Wigan, Derby, Liverpool, Manchester, Leeds, Sheffield and many more.
If you are looking to become a Fire Warden yourself and would like to book onto an open training course; book a course online here. If you would like further information on the training course, visit our course information page here.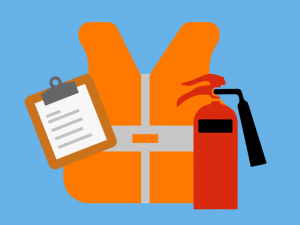 3B Training also delivers some more fire safety courses that can be attended as an in-house course.
A half-day course that is ideal for the whole workplace. The course is designed to raise the fire safety knowledge of the workplace and to educate employees about the potential risks.
This course enables the delegate to gain the relevant skills to be able to conduct a fire safety risk assessment.
Back to News
View Our Courses