Do I need Fire Warden Training?
Fire Warden Training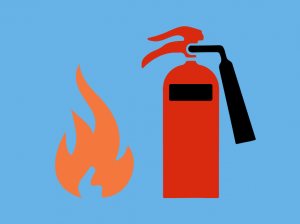 The Regulatory Reform ( Fire Safety ) Order 2005 made it a legal requirement. All staff members in a business environment had to receive at least some form of basic fire warden training.
All employers have a responsibility to ensure that their organisation appoints a sufficient number of responsible persons.  Therefore you need to have enough employees trained as fire wardens to help assist in an emergency situation. The number of designated fire wardens you will need to train depends on the amount of staff within your organisation.
What is a Fire Warden?
A Fire Warden is a trained member of staff who has a responsibility within the workplace. They, therefore, are appointed to help prevent the likelihood of a fire. So they will conduct checks and observations and to ensure the safety of others should the worst happen.
What will my role be?
In the event of a fire, your role is to establish a safe and organised evacuation of the building. Your job is to help anyone in need of additional support.
During the evacuation procedures, you would also be responsible for taking a register of all staff members. You will also have to share all information about the incident with the fire services on arrival.
What does fire warden training involve?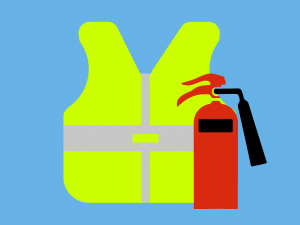 The fire warden training half-day session involves two hours of classroom-based learning. You will also attend a two-hour practise session.
The course is usually delivered by an ex-fire service officer or other suitably qualified people. The course allows delegates to try out different types of fire extinguishers in a simulated live fire.
3B Training delivers Fire Warden courses in all of our venues monthly.
To book a Fire Warden course click here.
Fire Responsible Person Training
This alternate course covers the legal requirements of a "Responsible Person". You will learn how to regulate a fire risk assessment and go over the usual provisions. They will also go over fire safety policy.  The course will also recount how to supervise in your occupation in an emergency. You will do this by guiding means of evacuation. The responsible person will also be able to deliver the course to staff. This will teach them to be capable in the event of an emergency.
Back to News
View Our Courses