Paediatric First Aid: The Benefits of Attending
Paediatric First Aid is a very important qualification if you are in an environment with children. Whether they are in the workplace or they are your own having this qualification can be very beneficial.
Take a look at some of the major benefits of being trained in Paediatric First Aid.
Who does the course benefit?
The course is ideal for the likes of teachers, nursery nurses, nannies and childminders who are surrounded by children on a daily basis. If you work in a children's playground or any kind of amusement park the qualification would also be ideal. The qualification is also aimed at parents who may be alone in a situation with their child and would need these lifesaving skills. A lot of the information picked up can also be transferred to an adult if you need to administer first aid to them.
Confidence
The course will give you the courage and knowledge to deal with an emergency under pressure. It is vital to have belief in your ability in an incident with a child, especially for those who teach younger children who can be difficult to communicate with.
Easy to grasp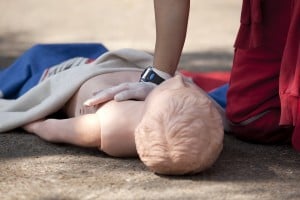 During the course, you will learn how to save lives in critical moments. The techniques that you learn in the course are simple to pick up if taught properly.
Informative
The regular Emergency First Aid course teaches you how to deal with a range of injuries. On that course, you will learn how to treat sprains, knocks and bone breaks. On the Paediatric First Aid, you will gain additional knowledge on how to effectively deal with a choking child, a child having a seizure or a broken bone.
Dealing with trauma
An accident or illness can really affect a child, it is important to be proactive and attend to the child immediately. The course will teach you how to comfort the child while you wait for the emergency services to arrive.
Affordable and Valuable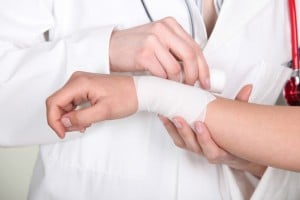 3B Training offers a competitive rate for our first aid courses. The money you spend on training will definitely be worth the price you pay. Therefore being able to assess risk and give everyone in the workplace peace of mind is absolutely worth it.
3B Training offers First Aid training all in venues across the North West. Venues include Wigan, Liverpool and Manchester. Even if you already have a First Aid at Work or Emergency First Aid certificate it may also be beneficial to get your paediatric first aid certificate as well?
For more information on the course or to inquire about availability visit our book a course page.
The Benefits of First Aid Training In Sport
Injuries are a common factor of sport; take a look at the first aid training courses that could be beneficial to deal with sports injuries here.
Back to News
View Our Courses