What Type of Food Hygiene Certificate Do I Need?
What is Food Hygiene Training?
Food hygiene training or food safety training is a course that educates food handlers how to work to best practices.
How long do Food Hygiene certificates last?
Highfield accredited Food Hygiene certificates last 3 years then must be renewed. It is best practice to keep your knowledge up to date so refresher courses in between expiry dates can be helpful.
Is Food Hygiene certificate a legal requirement?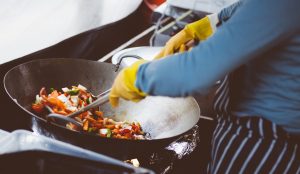 Food Hygiene training is a legal requirement for anyone who works with food. Whether you directly or indirectly handle food in the workplace you need to follow the same legislation. If you are cooking, serving, making, packing or delivering the food you need to be aware of how to do it hygienically.
What type of food hygiene certificate do I need?
The type of food hygiene certificate depends on your involvement with food in your role. Food Safety Training is available as both classroom and eLearning courses.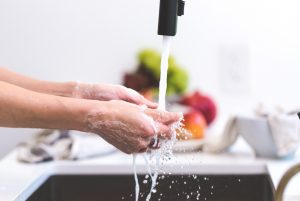 Level 1 is available through both methods.  This level is designed for those who aren't involved with the cooking or preparation of food. For example, if you worked as a check out supervisor at a supermarket, a delivery driver or bar staff at a pub or restaurant.
Level 2 is also available in both methods of training. This course looks at those who are direct food handlers and those who would cook the food.  Whether you worked in a hotel, school, bar or cafe; if you handle food, you should attend this training course.
If you work in a managerial or supervisory role above those who handle the food you should attend this course. The course will help you enforce and communicate hygiene measures around the workplace.
What do Food Safety Courses cover?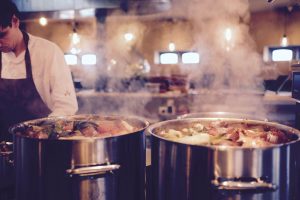 Highfield accredited Food Safety Training covers three primary topics; depending on the level of course you attend, the more detail you will get.
Food Safety – This topic covers how to prevent contamination, eliminate multiplications and how to clean correctly.
Management – This feature of the course looks at the legal & training requirements and what your responsibilities are as a supervisor or manager.
HACCP – Hazard Analysis and Critical Control Points is a method of preventing various hazards to food in the production process.
How To Follow Food Safety Rules
For more information on food safety law, you can also take a look at our blog here.
Back to News
View Our Courses