Electrical Safety in the Home
Electrical Safety: The home can be a much more dangerous place than you think.
It is important to be aware of electrical safety and the potential hazards that you may face so an accident can be avoided.
As technology has advanced, electricity has become more and more important in our lives. Unfortunately, this increases the likelihood of an accident. We use electricity so regularly it's almost like we forget how powerful and dangerous it actually is; here are a few ways to avoid a potentially fatal electrical accident.
Regular checks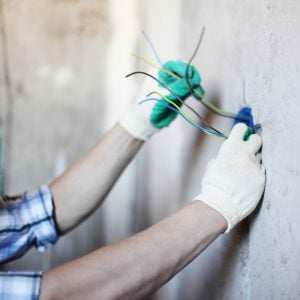 If you have recently moved into an old property, have your wiring checked by a professional to ensure that it is safe. Make sure you have your wiring installation checked at least every five years no matter how old the building is.
Look out for signs of authenticity on your electrical appliances so that you know they are safe. Check for the CE mark, this will ensure that it reaches the relevant safety requirements. If you have owned an electric blanket for a while, get it serviced to check that it is safe to use.
Wear and tear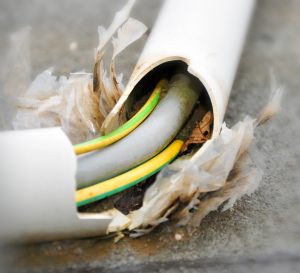 As time goes by electrical appliances become faulty and damaged; look out for deteriorating flexes and wires. Keep an eye out for exposed wires, melting plastic or any scorch marks. Check that all your light fittings and switches are not showing any signs of damage. If you see any damage you mustn't use them- get them checked as soon as possible! This also applies to faulty appliances that appear well on the outside but don't seem to be fulfilling their purpose.
Plug Sockets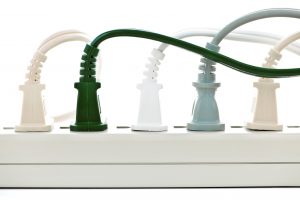 Overloading plug sockets is a very common bad habit; a bad habit which seems to gets overlooked. Overloading plug sockets can be a huge fire hazard and can also damage the plug sockets. Even though there may be space on an extension lead it doesn't mean it's safe to fill it. Check the rating of the extension cord when judging what to plug into it. Another common bad habit is plugging one extension lead into another; this can be another way of overheating the lead.
Also, avoid…
Running wires under carpets or rugs as they can be easily damaged and can become a hazard.
Using a microwave as a shelf or the inside as storage space when it isn't in use.
Leaving your phone or tablet under your pillow while it is being charged or when you sleep.
Taking electrical appliances that are attached to the mains into the bathroom.
Leaving combustible waste or items near a meter, fuse box, electrical intake or switch room.
Leaving electrical items switched on when they are not being used.
RCD (residual current device)
To protect the whole of your house, why not install an RCD? An RCD is a device which is devised to prevent you from being shocked by live electricity. The RCD's sensitivity safety device will automatically shut off the electric if there is a fault.
3B Training's Fire Warden course covers how to prevent and tackle electricity fires. If you would like to book onto a Fire Warden/Marshall course click here.
Fire Prevention in the Home
Take a look at our hints and tips on how to prevent potentially fatal fire at home here.
Back to News
View Our Courses