Health and Safety at Home: Heating and Cooking
Health and safety best practice in the home is very important.
Safely using heating products is exceptionally important as they can be highly dangerous if they aren't used properly.
Take a look below at the measures you can take in the home to prevent an accident with heating and cooking products.
Gas Safety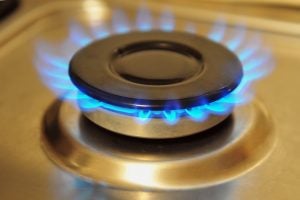 When you are buying gas appliances, make sure that the appliances and the installers are up to standard. Make sure that the products have the British Seal of Approval or the British Standards Safety Mark.
Keep an eye out for any symptoms of gas leaks; carbon monoxide poisoning can make you drowsy, lethargic and have flu-like symptoms. Waste gases such as CO can come from fuel-burning appliances, it also drains the oxygen from the air.
Another indication of the accumulation of CO is when a gas flame that normally burns blue, burns orange. If you suspect any of the above, open a window to ventilate the room and turn of the gas supply. Have all the relevant appliances checked and call your energy supplier to report the problem. If you suspect a leak in your house no not operate any light switches, the power could ignite the gas which could be fatal.
Ventilation
It is important to allow a room to ventilate so that fresh air comes in and any waste gases go out. Avoid blocking any airbricks, vents or outside grilles to ensure this happens.
Cooking Safety
The kitchen is one of the most dangerous rooms in the home if you are not careful. Here are some steps you can take to the kitchen to make it a safer place.
Keep knives and sharp cutlery away from children
Keep knives in good condition (a blunt knife can be just as dangerous as a sharp one)
Use cordless or coiled lead kettles so that young children can't pull them down
Keep heavy items on low shelves and regularly used items in an easy to reach place
Turn your pan handles inwards so that they can't be pulled down by children
If there are young children around, take care when carrying hot food and drinks
Fire Prevention in the Home
For more home safety tips take a look at our blog "Fire Prevention in the Home"
Back to News
View Our Courses