Working at Heights Training
On average 8,000 people, a year are injured due to a fall from working at heights. This year there have already been over 26 workplace deaths.
When working at heights workers need to be protected from the second largest cause of fatalities in the UK with the correct training. Frequent cases of death come from falls from ladders or fragile surface breaking. The training courses available help to assure that incidents like these are reduced.
Working at Heights Training
The training aims to inform the delegate how to comply with the Working at Height Regulations 2005. The regulations specify how we must refrain from working at height as much as possible and employers must do all that is reasonably feasible to prevent anyone falling.
The course will teach you how to properly plan before a job. The course covers how to make sure the equipment is correct, the workers are competent and everything has been properly assessed for risks. Low-risk tasks may seem straightforward but should always be assessed quickly. Always consider this before planning the higher risk tasks. Factors such as the height, duration and surface condition of a job, these are called "control measures". The control measures are used to help assess how to avoid height when possible. Preventing falls by using the correct equipment will help to minimise these consequences.
Collective and Personal Protection Equipment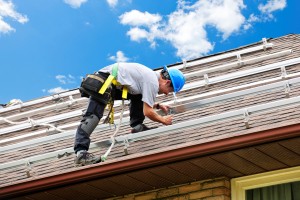 For each step of the job each worker needs to consider "collective protection" and "personal protection".
Collective protection is an apparatus that does not require the person working to be active in order for it to work.
(e.g. guard rails, scaffolds and scissor lifts.)
Personal protection is equipment that requires the individual to control in order for it to be effective. Making sure you are wearing a safety harness correctly is an example of that.
Working at Heights courses are available across our Wigan, Liverpool, Manchester and Sheffield venues.
click here to see our courses page.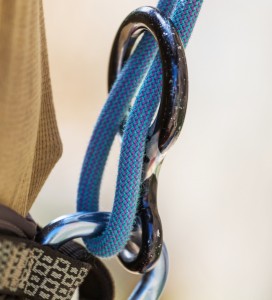 Back to News
View Our Courses