Precautions You Should Take When Working At Height
The right precautions need to be taken when working at height.
Firstly when working at height think about the risks around you; what safety precautions need to be prepared? These measures need to be prepared for any place in which someone could fall from one level to another.
When is it considered to be working at height?
If you are working on any form of a raised surface in which you can fall from the edge.
Working on a surface on which you can fall through due to its fragility.
If you are working near something that you can fall down such as a hole or pit.
Working anywhere above the ground floor.
Risk Assessments and Planning
You cannot simply just jump into a job when you are working at heights. The whole operation needs to planned properly and have the correct workers supervising and conducting the job. The first thing you need to do is conduct a risk assessment. Once you have spotted the hazards and risks you will be able to put the relevant controls and PPE in place for the job.
Emergency precautions now need to be put in place; your entire workforce needs to be informed of the precautions in case there is an accident or emergency.
Working Platforms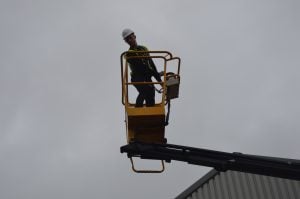 The next consideration is the safety of the working platform. If scaffolding is required you need to ensure that it abides by the industry requirements for its guard rails and toe boards. It also needs to be inspected and put up by competent contractors.
Next, how are your workers going to get to the platform?  Is a ladder sufficient for the job or will you need an elevated platform to get to the work? Once you have made this decision you will need to consider the additional risks that implementing this will cause.
Well Trained Workers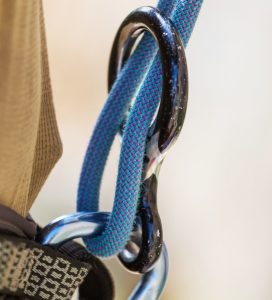 The most important element of working at height is having competent and skilled workers. They need to be informed of the risks and have the relevant training to make them qualified. Take a look below at some of the courses that 3B Training offer that will assist you with this:
The Myths Behind Working at Height
There is a lot of misconception surrounding health & safety when working at height. Take a look at our informative blog which helps to separate the fact from the fiction here.
Back to News
View Our Courses