So what is IOSH?
3B Training is an IOSH training provider. For those who don't know we can explain what exactly IOSH training is.
Put simply, IOSH training is the world's biggest professional health and safety membership scheme. Because of this, they aim to regulate the profession of health and safety providers. IOSH do this by setting standards and connecting members to resources. They also provide support, guidance and training.
IOSH is also the chartered body for health and safety professionals. It's members following a strict code of conduct. They have to meet entry criteria and standards. As well as take part in a formal professional development programme.
What IOSH Courses can I do?
IOSH Managing Safely
IOSH Managing Safely is a course for managers and supervisors in any sector or organisation. The IOSH course gives managers the information they need. The information will, as a result, allow them to effectively manage all health and safety issues within the workplace.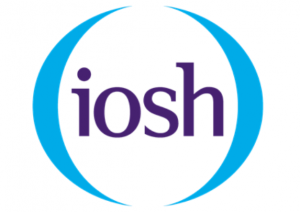 The IOSH philosophy is to provide a fully involved, interactive course. So that managers can learn the relevant health and safety information. They will gain the confidence and enthusiasm to put it into practice when they're back at work.
The IOSH Managing Safely course will cover relevant health and safety issues such as:.
The concept of "managing safely".
Identifying hazards.
Assessing and controlling risks.
Understanding your health and safety responsibilities.
Incident and accident investigation.
Measuring performance.
Protecting our environment and environmental health and safety.
IOSH Managing Safely is a classroom-based course taught over a 3 day period.
Book a course here.
 IOSH Leading Safely
Intended for executive managers and directors, therefore this course raises awareness of health and safety legislation.
Key topics of this IOSH Leading Safely include:.
The Legal Framework.
Risk Assessment.
Health and Safety Management.
The Causes of Accidents.
Requirements and Potential Penalties.
Financial Implications.
IOSH Leading Safely is a 1 day, classroom-based course.
Book a course here.
Back to News
View Our Courses