What are the Benefits of a Construction NVQ?
Have you been looking to attend a Construction Related NVQ and are not sure of what the benefits of the qualification are?
Take a look below at the main reasons why the Construction Related NVQ qualification is so important.
What is a Construction NVQ?
A Construction NVQ is a qualification used to demonstrate a person competency in their construction-related role. Construction NVQs are available from level 2 – 7. An assessor will review the learner's ability to do their role from the evidence they have provided.
Progression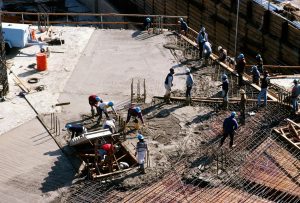 The construction industry offers a range of different directions for your career to go into. If you choose the right NVQ for you; it will help you become more qualified in the specific field you would like to advance in. An NVQ allows you to gain knowledge in both the theory and practical elements of your role; this will help you move forward with your career progression.
For example; a Site Supervisor may complete an NVQ Level 6 in Construction Site Management. By completing this qualification they are showing that they are fulfilling the role of a Site Manager.
You may also show that you need to progress by working your way up the NVQ levels in your role. Each NVQ level requires more responsibility in the job role.
Plenty of choices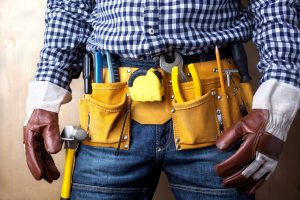 There are a range Construction NVQs available.  NVQs are available for various roles such as; plastering, dry lining, forklift trucks, cranes and specialist lifting and much more. 3B Training also provides qualifications in site management and site supervision for various sectors within the construction industry.
NVQs are also available at a range of levels (1 to 7), each level aims at a different level of experience in the industry going from novice up to more advanced qualifications.
Recognised qualification
The NVQ or National Vocational Qualification; is recognised nationwide as a qualification that shows that you are working to the industry standard. The qualification has a high reputation and will be popular with both current and future employers; which will help with career progression. NVQs are equivalent to other nationally recognised qualifications, for example:
GCSE (grades A*–C) is an equivalent to an NVQ Level 2
Certificate of higher education is equivalent to an NVQ Level 4
Bachelor's degree is equivalent to an NVQ Level 6
Learning on the job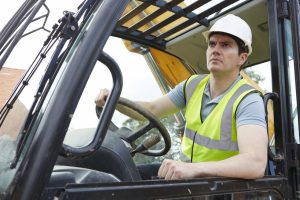 NVQs are ideal for those who need to be qualified and have "on the job experience" due to its flexible structure. Many companies chose to have their employees who are completing apprenticeship also gain an NVQ so that they can gain a good balance of theory and practical knowledge. The experience that you gain throughout your qualification is likely to open doors in your career and also benefit your pay scale in the long run.
Do you need a Construction NVQ for a CSCS card?
Each level of NVQ will make you eligible for a certain type of CSCS card. For example:
Want to book onto a Construction NVQ?
To find out more about the ever-growing range of Construction Related NVQ qualifications we are offering take a look at our NVQs page here.
Which CSCS Card Should I Apply For?
Take a look at the various CSCS cards that are available and which one is relevant to you here.
Back to News
View Our Courses