NVQ Level 5 Diploma in Occupational Health and Safety Practice
What is the NVQ Level 5 Diploma?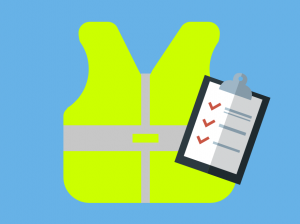 The Level 5 NVQ is a qualification designed for full-time health and safety practitioners. If your job role entails developing, monitoring and implementing company policies and regularly dealing with health and safety management, you will fit the criteria for this qualification.
Course length:
Dependant on how quick the learner can gather the relevant evidence.
Is the course accredited?
ProQual accredited
The learner will also need to provide evidence of their work to gain the qualification. The course requires the learner to show that they are competent in all things health and safety management.
The learner will need to show their ability to;
Conduct risk assessments
Maintain and develop an organisations' health and safety competence
Develop and implement health and safety policies
Promote a good safety culture
Course price
£1750 + VAT (registration fee included).
Entry Requirements
There are no strict entry requirements for the qualification. Although, learners must be the age of 19 or over and working in a relevant role. 3B Training also requires learners to complete a skills-based questionnaire. As well as providing a copy of their CV.
Please note: 3B Training advises that you have an expert witness within your organisation (e.g. line manager) to provide witness testaments throughout the process.
What is the Level 5 NVQ equivalent to?
The Level 5 NVQ is at the same level as a foundation degree, HND or a diploma of higher education. Level 5 qualifications require the learner to know the role in great detail. The learner usually is in some form of a senior role in their field. To complete the qualification you need 108 credits or more.
What can I gain from a Level 6 Health & Safety NVQ?
The Level 6 Occupational Health & Safety NVQ can be used to contribute towards applying to be an IOSH Graduate Member (Grad IOSH). The NVQ is also an IOSH-accredited degree-level qualification.
Back to News
View Our Courses