CITB Health and Safety Awareness Course
CITB Accredited Courses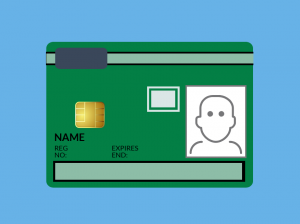 This CITB course provides a basic introduction to understanding potential construction site hazards and how everyone can contribute to keeping the workplace safe.
How long is the Health & Safety Awareness course?
One day
Who should attend the Health & Safety Awareness?
Those who work in construction or are looking to start a career in construction
Is the Health & Safety Awareness course accredited?
CITB accredited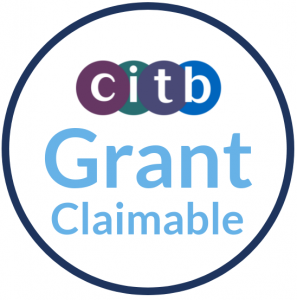 When does my Health & Safety Awareness certificate expire?
Five years
Is this course CITB Grant claimable?
You can claim up to £30 as long as you provide us with your CITB Levy number either at the time of booking or on the day of the course.
Entry Requirements
Delegates must be able to read, write and understand English well to attend the course. Photographic ID and the delegates national insurance number must be provided on the first day of the course.
Course Objectives
By the end of the CITB H&S Awareness course, the delegate will:
Understand the need to prevent accidents
Have an understanding of Health and Safety Law – including the Health and Safety Act, and its surrounding regulations, in relation to the construction industry
Identify how their role fits into the control and management of the construction site
Understand the need for risk assessments and method statements
Appreciate the need to perform safely and to stop and ask for advice if not sure
Feel obliged to report unsafe acts to prevent an accident
Course Content
The units that the Health and Safety Awareness training course will cover are:
Everyday Responsibilities
Reporting and Preventing Accidents
An Introduction to Health and Welfare
Working At Height
Manual Handling
(PPE) Personal Protective Equipment
First Aid and Emergency Procedures
Control and Prevention of Fire
Electrical Safety
Hazardous Substances
Handheld Tools and Equipment
Safety with Site Transport
Vibration and Noise
Confined Spaces and Excavation
Environmental Awareness
What is Required to Pass the CITB Health and Safety Awareness Course?
To complete the H&S Awareness course, delegates must be involved in the classroom-based discussion and complete individual and/or group presentations. Each delegate must also be interactive throughout the course and above all score over 20 out of 25 on the final multiple-choice assessment.
Further Development
Upon completion of the course, the delegate would then apply for the CITB Health and Safety and Environment touch screen test. They will do this in order to obtain their CSCS green labourers card. The card is used as proof that the person has passed the relevant training. The card shows that they should be able to demonstrate Health and Safety competence.
Take a look at our step-by-step guide on how to apply for your CSCS Green Card here.