CITB SMSTS Course
CITB SMSTS or Site management safety training scheme is a five day training course for site managers. This SMSTS course is created for managers who are responsible for the monitoring, planning, organising and controlling of groups of staff.
Site managers working in civil engineering, building and the construction industry will benefit immensely from this CITB SMSTS training. You will learn all the relevant health and safety legislation that affects working in these industries.
With this knowledge, you will have the necessary tools needed to maintain a safety culture within your workplace. As one of our top CITB training courses; the CITB SMSTS online course or classroom option should be the first course you attend if you are a site manager, or aspire to become one.
Click here to find more information about our other SMSTS courses such as our SMSTS Day Release course.
This CITB SMSTS course covers the following topics (for the full list of topics covered in this training, see the dropdown below):
Health and safety facts and the role of a manager
Health and safety law, regulations and legislations
First aid provision and reporting injuries
Asbestos
Waste and risk management
Mental health awareness
Helps to implement a health and safety culture among the workforce.
Endorsed by Build UK
Helps to increase productivity and efficiency in the workplace.
Gives you the knowledge to empower your workforce and fulfil your responsibilities.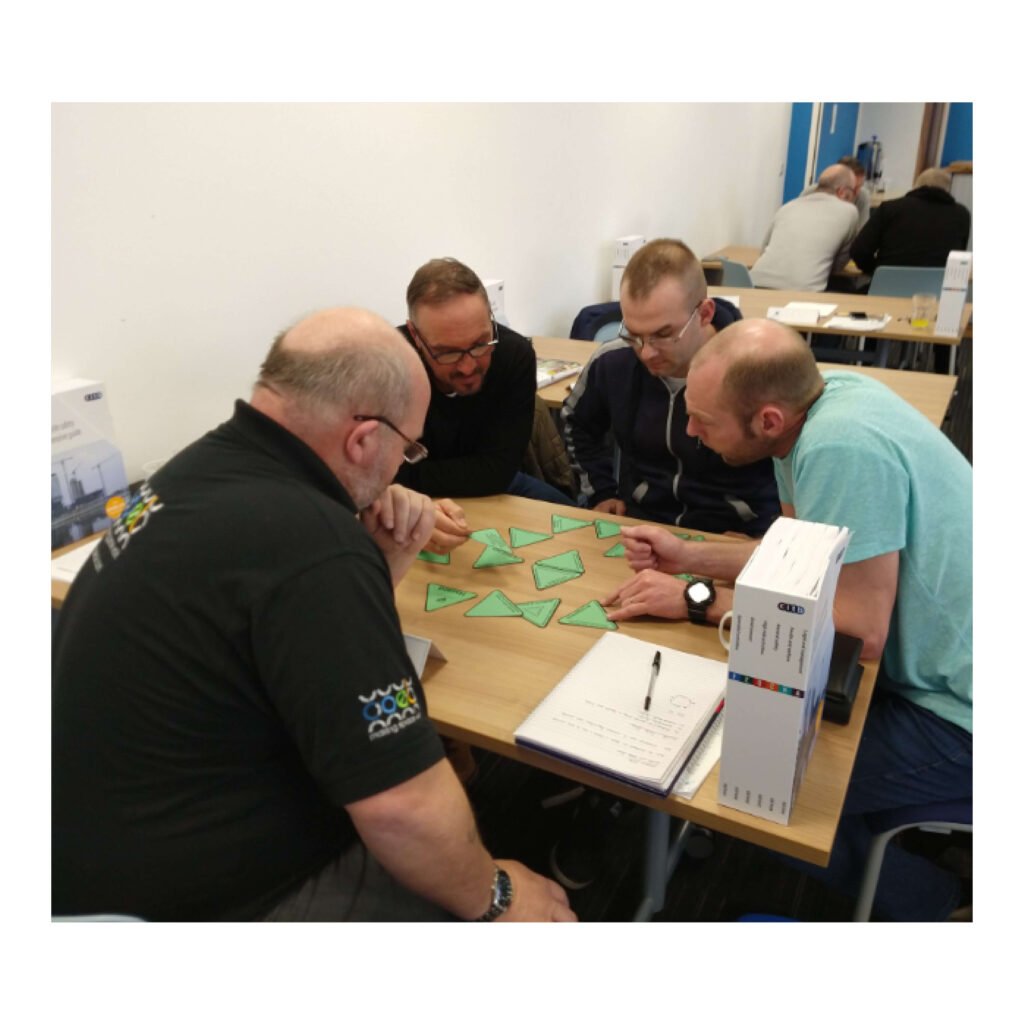 SMSTS course content
The CITB SMSTS course provides you with a thorough understanding of health and safety, and environmental legislation affecting safe working.
With this knowledge, you will be able to manage your workforce more efficiently.
The content covered by this CITB course includes:
Day 1
Health and safety: facts and figures, accident prevention.
Health and Safety and The Manager: types of work, range of activities, the role of a manager, leadership styles, and the consequences of failing to manage health and safety.
Health and safety and the legal system in the UK: Health and Safety at Work Act 1974 (HASWA), The Management of Health and Safety at Work Regulations 1999, and Implementing Health & Safety Legislation.
Day 2
Working at Height Regulations 2005: scaffolding types, risk assessments, working at heights hazards, scaffold inspection, safety provisions (ladders, harness, fall arrest).
The Construction (Design and Management) Regulations 2015: key regulations changes, the construction phase plan and information on duty holders.
The Protective Equipment Regulations 1992: harmful substances, reducing the risk, eye and skin protection.
RIDDOR: reporting injuries and the types of injuries.
First Aid Provision:  first aid equipment, first aid staff and the HSE recommendations.
Day 3
Various legislation: COSHH Regulations; Noise at Work Regulations, Manual Handling Operations Regulations 1992, and Control of Vibration at Work Regulations 2005.
Asbestos: what is it? Who is at risk? Asbestos-related diseases.
Waste and environmental management: Environmental Protection Act 1990 and dealing with construction waste.
Risk assessments and risk management: qualitative/quantitative, evaluating risks, and control measures.
Day 4
Various legislation: Provision and Use of Work Equipment Regulations 1998, and Lifting Operations and Lifting Equipment Regulations 1998.
Construction hazards: electricity at work, underground and overhead services, excavations, confined spaces and fire precautions.
Occupational health: drugs and alcohol in the workplace and mental health awareness.
Day 5
Assessment: You are assessed on your involvement throughout the training and your performance on the four core exercises of the course. The four exercises include:
Implementing health and safety legislation
Managers and supervisors responsibilities
Construction site briefing
Construction site layout
On the last day, you must display a presentation in front of the other group members and complete a 25 question examination.
How long are SMSTS courses?
The course is delivered over five days, either as a five-day block or one day a week for five weeks—about 37.5 hours of training.
The site managers course contains a lot of information over a range of subjects, so the five days of training are necessary for the content level. The five day block format is suitable for those who prefer to do the course all in one week.
Why should I take this SMSTS course?
Project Managers, Site Managers, Site Supervisors, proprietors of small to medium-sized companies or client-based personnel who already or are going to manage a construction site should attend this course. You can also use this course to support your application for a Black Manager CSCS Card if you are looking to complete a Site Management NVQ.
Most employers will look at the site managers course as a must-have qualification to show that you're competent and qualified in the role. The newfound knowledge you gain from the course can be applied to your daily work, making you a better Site Manager.
Are there SMSTS course entry requirements?
To attend this course, you must read, write and understand English well.
The CITB's scheme rules state that without understanding written and spoken English, you won't be able to read safety signs or understand warnings from other workers. Anyone who is deemed unfit will be asked to leave the course.
We also require you to bring your Photographic ID and your national insurance number on the first day of the course.
To attend the Online Learning course:
You must have access to a computer or laptop that uses a microphone, webcam and has access to the internet. Without that, you would not be able to contribute to the course, or complete the final exam properly.
Is this SMSTS course accredited?
Yes, this course is CITB accredited and part of the Site Safety Plus suite of courses.
On completion of the SMSTS course, you will receive a certificate. CITB certificates usually arrive around 6-8 weeks post-completion date.
Your SMSTS certificate will expire after five years. To renew, you will need to attend an SMSTS Refresher before the certificate's expiry date. Otherwise, you will have to complete the full SMSTS course again.
How is this course delivered?
This course can be delivered via both classroom based or online / remote learning.
Public Classroom Courses
Classroom based SMSTS course can be delivered as a five day block or a SMSTS Day Release. Both formats are available in our training venues nationwide. This course is delivered in a physical classroom environment with a CITB tutor and up to 12 delegates.
SMSTS is one of our most popular courses; we have public dates plotted each month throughout the year. Delegates can book for themselves, or companies can book on behalf of their employees. You can book one or more places for an SMSTS course over the phone or online.
Remote Learning
SMSTS online courses are delivered online via a virtual classroom using Zoom. The courses are ideal for busy Site Managers who can't easily be away from the site for five days of external training.
The remote element eliminates the need to travel to a physical venue to complete the course. To join the course, delegates have to log in via the link provided through a computer or laptop with a camera, screen, microphone and access to the internet.
The course is delivered live by a CITB tutor who covers the same content as the classroom course. Delegates can interact with the tutor and other delegates via webchat or video and will be provided with a downloadable digital copy of the coursebook, and the final exam is completed online.
Just like the classroom course, we have multiple dates available to book the SMSTS online course.
In-house Courses
The SMSTS course can also be arranged to be delivered as an in-house course specifically for your delegates. We can deliver an in-house course via remote learning at one of our venues or a venue of your choosing.
You can deliver In-house training on-site; this allows delegates to interact with each other, relate the content to their company processes, and discuss them. To deliver the course within CITB scheme rules, there must be a minimum of 4 delegates and no more than 12 delegates.
We price our in-house courses on a case by case basis. The location, delivery method and the number of delegates will factor in the price of the training. For a quote, complete the in-house training enquiry form on this page, and one of the team will be in touch.
Is this course CITB Grant claimable?
Yes, companies who are CITB registered can claim for each delegate who successfully pass this course.
You can find the list of short courses and the grant amounts you can claim here: CITB Grant Value for Short Courses
FAQs
What is SMSTS?
SMSTS is a course for site managers or aspiring ones that covers all the health, safety and environmental legislation needed for the workplace. It is also known as Site management safety training scheme.
How to become a site manager?
Having experience in a supervisory role is an important step to take in becoming a site manager. This CITB SMSTS course will help you with the knowledge and tools to become a good site manager. This course is the standard training for all construction managers.
NEXT AVAILABLE COURSES
Next Available Courses
Sorry, there are no courses available at the present time.
Can't see the course date or location you are looking for?
VIEW MORE COURSES