First Aid Requalification
First Aid Courses – First Aid Requalification
Overview of the First Aid Requalification Course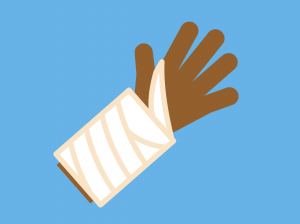 The First Aid Requalification course refreshes knowledge on how to provide immediate attention to the victim of an illness or injury. This course will refresh and renew your skills to be able to cope until a medical professional is present, and ensure you still have the skills to be a first aider at work.
Course Length:
Two Days or Three Days (If ran in line with the First Aid at Work)
Who is it for:
People who have a First Aid at Work qualification which is expiring and therefore needs to be renewed.
Course Objectives
By the end of the First Aid Requalification course, delegates'  knowledge of providing emergency attention to victims of illness or injury will be renewed so they can provide support until a medical professional can attend.
Course Content
The content covered by the 2-day First Aid Requalification course is a summary of the content on the longer and more in-depth 3-day 'First Aid at Work' course. It will also leave delegates confident that they can provide short-term assistance to victims of illness and injury until a medical professional is on the scene. They will be confident that their skills and knowledge comply with Health and Safety regulations.
What is Required to Pass the First Aid Requalification Course
Tutors will assess delegates throughout the Highfield course to assess their practical skills. They will then need to pass a written test at the end of the course to requalify their certification.
Entry Requirements
This course is for people who have previously attended the three day First Aid at Work course and have a certificate which is about to expire. Delegates must also have a good knowledge of written and spoken English.
Unsure which first aid course to take? Read our 'which first aid course is right for me' blog post.
Further Development
Delegates will continue to have to requalify for the First Aid at Work certificate every three years by regularly attending this refresher course. Find out more about our other first aid courses.
Course Locations
Delegates can currently book the course online in various locations nationwide:
Derby, Leeds, Liverpool, Manchester, Portsmouth, Sheffield, Watford, and Wigan.
Contact Us Today
If you have any further questions or would like to speak to one of the 3B Training team, don't hesitate to get in touch or email us via [email protected]. If you are considering any further training, you can see what courses are available here.
How to Complete an Accident Report Form
Take a look at our step-by-step guide on how to complete an accident report from after administering first aid here.