Risk Assessment & Method Statement Course
The RAMS course is designed to educate the delegate on how to write an effective method statement and risk assessment.
How long is the RAMS course?
3 Hours
Who should attend the RAMS course?
Line Managers. Supervisors, Health & Safety Representatives should attend this course.
Is the RAMS course accredited?
3B Training accredited
When does my RAMS certificate expire?
3 years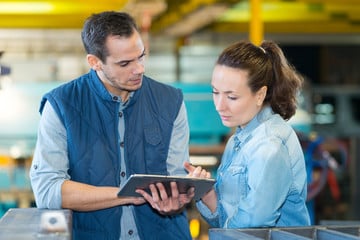 Entry Requirements
There are no formal requirements for entry on this course. We advise that the delegate has a basic knowledge of health and safety, but it is not compulsory.
Course Objectives
By the end of the course, the delegate will be able to recognise hazards in the workplace which will able them to:
Evaluate the risks found in a risk assessment
Initiate the relevant control measures to prevent an accident
Competently conduct a risk assessment which complies with the relevant legislation
Produce a suitable method statement
What does the Risk Assessment & Method Statement course cover?
The tutor delivers the course through classroom tutorials. The course covers the following topics:
The legal requirements surrounding risk assessments and method statements, including the Management of Health and Safety at Work Regulations 1999
Important definitions such as harm, risk, hazard and hazardous events
The risk assessment process (five-step approach)
Risk and hazards
Specification of risk controls
Accident prevention and precautions
Quantitative and qualitative risk
Hierarchy of controls
Practical element
What is Required to Pass the Risk Assessment & Method Statement course?
The tutor will assess the delegate's contribution throughout the course.
NEXT AVAILABLE COURSES
Next Available Courses
Sorry, there are no courses available at the present time.
Can't see the course date or location you are looking for?
VIEW MORE COURSES