Risk Assessment & Method Statement Training Course
Risk Assessment and Method Statement course (RAMS) will educate you on how to write an effective method statement and risk assessment. With the knowledge that you gain, you will fulfil your legal duties and conduct a sufficient risk assessment and method statement for work activities. In addition, by properly conducting these processes, you are helping to reduce workplace injury and ill-health.
Qualify in just three hours of training.
Learn how to conduct a method statement and risk assessment.
You can complete this course in the classroom or online.
We can deliver this course in-house.
Valid for three years.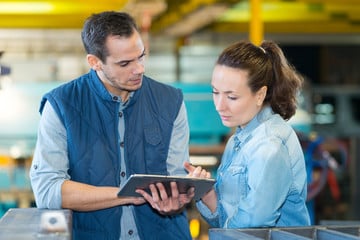 What does the Risk Assessment & Method Statement course cover?
The tutor delivers the course through classroom tutorials. The course covers the following topics:
The legal requirements surrounding risk assessments and method statements, including the Management of Health and Safety at Work Regulations 1999
Important definitions such as harm, risk, hazard and hazardous events
The risk assessment process (five-step approach)
Risk and hazards
Specification of risk controls
Accident prevention and precautions
Quantitative and qualitative risk
Hierarchy of controls
Practical element
By the end of the course, you will be able to recognise hazards in the workplace which will able them to:
Evaluate the risks found in a risk assessment
Initiate the relevant control measures to prevent an accident
Competently conduct a risk assessment which complies with the relevant legislation
Produce a suitable method statement
Assessment
The tutor will assess your contribution throughout the course. You will also be required to complete a final multiple-choice examination to pass.
How long is the RAMS course?
We deliver the course over three hours of learning.
As a result, you will gain all the knowledge you need and qualify in just half a day's training.
Why should I take this course?
Line Managers. Supervisors, Health & Safety Representatives should attend this course. The skills that you will gain from the course are highly transferable throughout a range of industries.
By completing the course, you are helping your organisation to meet the requirements of Management Regulations 1999 and the Health and Safety at Work etc. Act 1974 in respect of a safe system and safe place of work.
Not only will the qualification help you to work legally, but risk assessments are also a necessary process to ensure a safe and healthy workplace. You will be able to recognise potential hazards and protect your workers from harm.
Method statements will help instruct your workers on how to conduct their role safely based on the risk assessment. This aids communication of health and safety across your organisation and again protecting everyone involved.
Risk Assessment & Method Statement course entry requirements
There are no formal requirements for entry into this course.
We advise that you have a basic knowledge of health and safety, but it is not compulsory.
It will also help your experience if you had a good understanding of spoken and written English.
Is this course accredited?
Yes, the course is 3B Training accredited.
At 3B, we continually review our training courses and develop them with our quality and training team.
Where can I complete this course?
We can deliver the course both classroom-based or via Online / Remote Learning.
In-house Courses
We can deliver the RAMS course in-house to a group of your employees. We can hold the course in a 3B classroom, a venue of your choice or remotely over video call software Zoom. We can make the course bespoke to your company. Tailored with company relevant examples that help generate quality discussion. There must be a minimum of 3 delegates and no more than 12 for us to provide an in-house course. For a quote, fill in the enquiry form on this page. Each quotation varies depending on delegate numbers, delivery format, customisation and location.
Further development
On completion of the course, we will issue a 3B accredited certificate. The certificate will take around 6-8 weeks to arrive. After three years, your qualification will expire, and you must complete it again to renew.
Other occupational health and safety qualifications include:
COSHH – increasing your knowledge of harmful substances in the workplace.
IOSH Managing Safely – learn how to promote health and safety in your workplace confidently.
IOSH Leading Safely – understand the importance of health and safety as a business leader.
NEXT AVAILABLE COURSES
Next Available Courses
Sorry, there are no courses available at the present time.
Can't see the course date or location you are looking for?
VIEW MORE COURSES