NEBOSH Construction Certificate
The NEBOSH Construction Certificate is the must-have qualification for safety and health practitioners. Its practical approach promotes the application of the knowledge acquired on the course to problem-solving within the workplace. NEBOSH Certificate is the equivalent to an NVQ Level 3 / A-level qualification.
The courses are conducted quarterly and can be tailored to suit your industry requirements. The qualification is specifically referred to as a key competence in the Construction (Design and Management) Regulations 2015.
How long is the NEBOSH Construction Certificate?
14 days of classroom study, plus personal study hours
Week 1: NG1 (5 days)
2: NCC1 (5 days)
3: NCC2 (3 days)
4: NG1 & NCC1 Exams (1 day)
Who should attend the NEBOSH Construction Certificate?
Supervisors, managers and those with a role under the Construction Design and Management regulations 2015 within the construction industry.
Is the NEBOSH Construction Certificate accredited?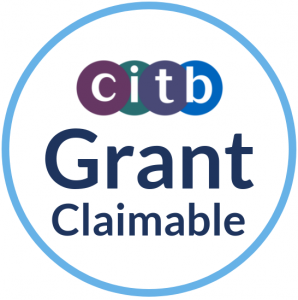 NEBOSH accredited
When does my NEBOSH Certificate expire?
You do not need to renew your NEBOSH Certificate
Is this course CITB Grant claimable?
You can claim £600 but you will need to make a manual claim yourself retrospectively. Find out how to claim yourself here.
What is included in the course fees?
Delegates booking a full NEBOSH Certificate with 3B can expect to benefit from the following support:
– Training and exam attendance days
– NEBOSH approved textbook
– 3B NEBOSH study pack providing additional support and guidance
– Comprehensive tutor support from an experienced Health & Safety professional throughout your course
– NEBOSH registration fees
– Refreshments (hot drinks, soft drinks and biscuits)
What is covered in the NEBOSH Construction Certificate?
The content covered in the course includes:
NG1 – Management of Health & Safety
This unit covers HSE legislation, health & safety knowledge and health & safety management systems.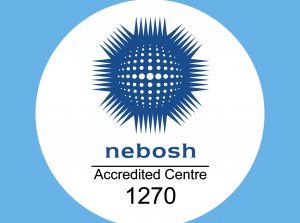 1 – Why we should manage workplace health and
safety
2 – How health and safety management systems work
and what they look like
3 – Managing risk – understanding people and
processes
4 – Health and safety monitoring and measuring
NCC1 – Managing and Controlling Hazards in Construction Activities
This unit covers workplace hazards and how to control and prevent them in a construction environment.
Construction management and law
Hazards and control on a construction site
Plant and vehicle movement hazard control
Control of musculoskeletal hazards and risks
Hazards and control of work equipment
Electrical & Fire safety
Health hazards and risk control of chemical and biological substances
Psychological and physical health hazards and risk control
Working at Height, confined spaces & deep excavation hazard control
Demolition hazard control
NCC2 – Practical Assessment
Within 10 days of completing NCC1, exam delegates must submit their practical assessment.
Exams
NG1 – 2 hours.
NCC1 – 2 hours.
Further Development
Further development would include the Level 6 NVQ Diploma in Occupational Health and Safety Practice.
NEBOSH Construction Unit Prices
It is possible to book each unit or exam separately if you would like to do this please contact us. Prices are as follows:
NG1 (5 days) & NG1 Exam: £600+VAT
NCC1 (8 days) & NCC1 Exam: £895+VAT
NG1 Exam: £79+VAT
NCC1 Exam: £79+VAT
NCC2 Practical Exam: £59+VAT
NG1, NCC1 & NCC2 Practical exams: £149+VAT
Additional Options
Exam Revision Day: £99+VAT
Mock Exam Day: £99+VAT
NEBOSH Combined – for those who want to achieve both the NEBOSH General and Construction Certificates: £1,975+VAT
NEBOSH exams can be booked directly with 3B Training. 3B Training will guide the delegate through the process as part of the course.
What is Required to Pass the NEBOSH Construction Certificate?
The delegate will need to successfully pass two closed-book exams (NG1 & NCC1). They will also have a practical assessment to complete (NCC2) which they will submit after the exams. You will receive your certificate between 6-8 weeks after the exam results have been declared by NEBOSH.