NEBOSH Construction Certificate
The NEBOSH Construction Certificate is a training course for health & safety practitioners in the construction industry and is the leading health & safety qualification for the sector. The course covers will give you an understanding of your health & safety responsibilities and help to make your workplace safer.
NEBOSH accredited course.
Content-based on research with industry professionals.
Globally recognised qualification.
Improve your construction health & safety knowledge.
An important qualification if you have health & safety responsibilities.
Lifetime qualification.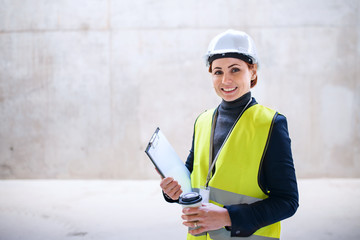 NEBOSH Construction Certificate course content
NEBOSH's practical approach promotes the application of the knowledge gained on the course to solving problems in the workplace. NEBOSH Certificate is the equivalent to an NVQ Level 3 / A-level qualification. The qualification is specifically referred to as a key competence in the Construction (Design and Management) Regulations 2015.
The course follows the new NEBOSH syllabus for the National General Certificate.
The content covered in the course includes:
NG1 – Management of Health & Safety
This unit covers HSE legislation, health & safety knowledge and health & safety management systems.
1 – Why we should manage workplace health and
safety
2 – How health and safety management systems work
and what they look like
3 – Managing risk – understanding people and
processes
4 – Health and safety monitoring and measuring
NG1 – Open Book Examination – 1 day
You will need to pass the Open Book Examination (NG1) successfully. You will have a 24-hour window to complete the Open Book Examination which you will have remote access to. 3B Training will then conduct a short interview (approx 15 minutes) within a few days of the course completion date. You will be allocated time slots for this upon booking.
Technical support will be available from NEBOSH during the 24-hour window of the examination. To find out more about Open Book Examinations, visit here or contact us.
NCC1 – Managing and Controlling Hazards in Construction Activities
This unit covers workplace hazards and how to control and prevent them in a construction environment.
Construction management and law; legal requirements of construction health and safety; Construction (Design and Management) Regulations 2015.
Identifying hazards on a construction site; working at height, confined spaces, demolition, plant and vehicle movement, and deep excavation hazard control.
Methods of controlling workplace hazards; musculoskeletal, work equipment, electrical safety, fire safety, chemical and biological substances, and psychological and physical health.
NCC1 – In-Person Exam – 2 hours
To pass this unit, you will be required to complete a closed-book invigilated exam. Your exam date will be booked in with 3B Training.
Within 10 days of completing NCC1, you must submit your practical assessment.
NCC2 – Practical Assessment
You will also have a practical assessment to complete (NCC2), which you will need to submit after the exams. This exam is to show your ability to conduct a risk assessment in your workplace. The Risk assessment that you use for your exam can then be applied to your real-life workplace.
How long is the NEBOSH Construction Certificate?
The NEBOSH Construction Certificate is 14 days long, spread over several weeks plus the learner's study hours.
Week 1: NG1 (Open Book Examination completed remotely)
Week 2: NCC1 (In-person exam – 1 Day)
NCC2 (Practical Assessment)
Why should I take this course?
Supervisors, managers and those with a role under the Construction Design and Management regulations 2015 within the construction industry should attend this course.
By booking a full NEBOSH Certificate with 3B you can expect to benefit from the following support:
Training and exam attendance days
NEBOSH approved textbook
3B NEBOSH study pack providing additional support and guidance
Comprehensive tutor support from an experienced Health & Safety professional throughout your course
NEBOSH registration fees
Entry Requirements
There are no formal entry requirements for this course. We advise that delegates have a good understanding of the English language and health & safety in the construction industry.
Is the NEBOSH Construction Certificate accredited?
Yes, NEBOSH is the accreditation for this course.
Where can I take this course?
NEBOSH Construction Certificate can be completed in the classroom or through eLearning.
Public Classroom Courses
Classroom-based NEBOSH Construction Certificate courses are available to book across the country. Public courses are scheduled every quarter throughout the year. Delegates or companies booking on their behalf can book a course online through our website or over the phone.
Please take a look at our upcoming public classroom course dates here.
In-house Courses
Classroom-based NEBOSH Construction Certificate courses can also be arranged as an in-house course specifically for a company. In-house NEBOSH courses are a popular choice for our bigger clients who have multiple health & safety practitioners to train at once. Having all the delegates attending from one company also promotes company-related discussion about how they can develop their company procedures.
In-house NEBOSH courses can be delivered at a 3B venue or a site of the customers choice. All we ask is that no more than 20 delegates attend a course. Delegates must also sit the designated exams provided by NEBOSH. To enquire, fill out the contact form on this page. Please note that all of our quotes on are provided on a case-by-case basis depending on location, delivery type and delegate numbers.
eLearning Courses
The NEBOSH Construction Certificate is also available for learners to complete online via eLearning. eLearning is an alternative option for those who don't have the time to attend the course in the classroom and would prefer to complete the course in their own time. They log in as they please to complete the units.
Upon booking the NEBOSH Construction Certificate eLearning, 3B Training will send the learner their login details to the eLearning portal. The learner must then complete the training before the licence expires.
For more information, visit the eLearning course page here.
Further Development
3B Training will send out delegate certificates between 6-8 weeks after NEBOSH has declared the results. The NEBOSH Certificate does not have an expiry date.
Other courses available to those who want to become a health & safety practitioner include NVQ Level 3 Health & Safety or the Level 6 NVQ Health & Safety.
Is this course CITB Grant claimable?
CITB registered companies can claim £600 of grant per learner who attends the course. To do this, they will need to make a manual claim themselves. Find out how to claim here.
NEBOSH Construction Certificate Unit Pricing
It is possible to book each unit or exam separately. If you would like to do this, please contact the team.
Prices are as followed:
Full course (13 days) & 2 exams & practical – £1,495
NG1 (5 days) & exam – £750
NCC1 (8 days) & exam – £895
NG1 Open Book Exam & interview exam only – £119
NCC1 exam only – £99
NCC2 practical only – £99
NEXT AVAILABLE COURSES
Next Available Courses
Derby - 30 Apr 2021

£1,495.00 + VAT

Doncaster - 30 Apr 2021

£1,495.00 + VAT

Wigan - 30 Apr 2021

£1,495.00 + VAT

Wigan - 28 Jun 2021

£1,495.00 + VAT

Derby - 28 Jun 2021

£1,495.00 + VAT

Doncaster - 28 Jun 2021

£1,495.00 + VAT

Liverpool - 28 Jun 2021

£1,495.00 + VAT
Can't see the course date or location you are looking for?
VIEW MORE COURSES