Risk Assessment
Health & Safety Courses – Risk Assessment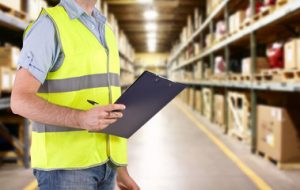 This is a classroom-based course which ensures that delegates are competent in conducting an acceptable and satisfactory risk assessment whilst complying with the law.
Course Length:
3 Hours
Who is it for:
Line Managers. Supervisors, Health & Safety Representatives
Course Content
The Risk Assessment course is delivered in the classroom through tutorials by the tutor. The course covers the following units.
An introduction to risk assessments
The legal requirements
Risk and Hazards
Why do we conduct a risk assessment?
The five stages of a risk assessment
Practical element
What is Required to Pass the Risk Assessment Course?
To complete the course you do not need to pass a formal exam. If the tutor feels that you are competent enough from evidence throughout training you will pass the course. This course is a 3B Training accredited course.
Entry Requirements
There are no requirements for entry on this course. At the beginning of the course, the tutor will become familiar with your line of work and try to tailor the course to make it relatable to you.
Further Development
This course is part of our short course package. The short course days include three, three-hour short courses. You can attend whichever course you would like, and as many as you want during the day. The advantage of the package is that the more you book, the more you save.
Course Locations
The Risk Assessment training course is available as a short course in our Liverpool centre as an open course; the course can also be arranged in any of our other venues as an in-house course. We can also deliver the course in a venue of your choice to a group of six or more.
Contact Us Today
If you have any questions or would like to speak to one of the 3B Training specialists, don't hesitate to get in touch or email us via [email protected]. If you are considering any further training, you can see what courses are available here.
When is an incident reportable to RIDDOR?
Do you in what situation an accident should be reported to the HSE and RIDDOR? Take a look at our helpful guide here.