CITB SEATS Training Course
CITB Site Environmental Awareness Training Scheme or (SEATS) is a training course that focuses on construction site environmental issues. The course will bring your knowledge of sustainability and the environment up to date by covering various aspects of the subject and the legislation that goes with them. With this knowledge, you will be able to identity, control, and reduce your work's environmental impact, therefore, helping you work in a sustainable and environmentally conscious manner.
CITB Site Safety Plus accredited.
We deliver the course over one day.
Reduce the environmental impact of your work.
You can complete it in the classroom or online.
CITB Grant Claimable.
Valid for five years.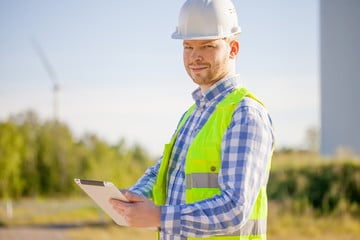 CITB SEATS course content
On the course, you will learn all the subject matter, legislation and best practice through a range of case studies, group work, classroom discussions and individual/group presentations.
The content covered by the course includes:
Having the basic environmental knowledge that is required from major contractors.
Being responsible for environmental issues.
Why the environment matters.
Update your knowledge of environmental sustainability and how construction impacts the environment.
How to deliver best practice and legal compliance.
Monitoring acceptable and relevant legislation, and being able to carry out best-practice methods on-site to minimise environmental impact and make improvements where possible.
Environmental management systems.
Managing waste, preventing pollution and managing water systems, and managing energy and resources.
How to be a good neighbour.
Statutory nuisance, communication, archaeology and heritage.
Final Assessment.
The tutor will assess your involvement and understanding throughout the day, and at the end of the course, you will complete a multiple-choice test.
How long is the site environmental awareness training scheme?
This is a one-day training course delivered over approximately 7.5 hours. The short session is easily digestible and allows you to gain the knowledge you need without spending too much time out of work.
Why should I take this course?
Site Environmental Awareness Training Scheme or (SEATS) is designed to provide Site Managers and Supervisors with an introduction to environmental issues on construction sites. The knowledge gained will equip you with the necessary environmental awareness that the sub-contract chain needs to prove to major contractors.
You will also gain the refreshed with the information needed to attend the new Health, Safety and Environment Test. This information could be invaluable when you are applying for a skills card.
Not only will the course help you work to the industry standard, but it will also help you to work more sustainably and environmentally friendly. The construction industry is a highly polluting industry; you can help reduce that by providing suggestions on how your company can work greener. These skills are fondly looked upon by employers and clients alike.
CITB SEATS course entry requirements
To attend this course, you must have a good knowledge of written and spoken English.
This is a mandatory requirement from CITB's scheme rules, but it's also important that you understand all of the training you are receiving to get the most out of it and pass the exam.
Photographic ID and the delegates you must provide national insurance number on the first day of the course.
This is just a quick check to ensure that you are the correct person attending the course.
You must have access to a computer or laptop that uses a microphone and webcam. Without all of the correct equipment, you won't attend the course properly or in line with the scheme rules.
Is this course accredited?
Yes, this course is CITB accredited, part of the Site Safety Plus suite of courses. CITB is the leading construction health and safety body in the country. They work with a range of other awarding bodies closely to ensure that the industry is properly trained.
Where can I complete this course ?
This course can be delivered via both classroom-based or Online / Remote Learning.
Public Classroom Courses
CITB's SEATS course is available to attend in the classroom in our training venues across the country. Delegates will attend the course in a traditional classroom setting with a SEATS approved trainer and 12 delegates.
Delegates can book themselves onto the live course dates plotted through the year, or their company can do it for them. To book a classroom-based course, call the 3B Training team to book over the phone or book online via the website. You can find all of our upcoming CITB SEATS course dates here.
Remote Learning
Remote CITB SEATS courses are delivered online via the video conferencing software Zoom. Remote Learning SEATS courses allow delegates to attend the course from their workplace or home, eliminating the need to travel to a training venue. To access the course, delegates must log in to the course with the link provided through a computer or laptop with a screen, microphone and camera. Due to the nature of the course, delegates will need to be connected to the internet to access the virtual classroom. The course delivery isn't too indifferent to the classroom; they will interact with other delegates and the tutor and have access to a downloadable copy of the learning materials. You will also complete the final exam online.
We have multiple course dates available to book online or over the phone for this course.
In-house Courses
We can also arrange for the SEATS course to be delivered as an in-house course specifically for your company. This course can be delivered in one of our classrooms, remotely or in a venue of your choosing. In-house training can be beneficial for this course, as the content can include company-specific examples. To arrange this course for you, you must have a  minimum of 4 delegates and no more than 12 delegates. We price each in-house course individually depending on location, number of delegates and location. Complete the in house training enquiry form on this page, and one of the team will be in touch to provide a quote.
Further development
Upon completing the training, you will receive a CITB accredited certificate delivered in 6-8 weeks. After five years, the SEATS certificate expires; to remain SEATS certified, you will need to attend the course again.
The SEATS course is aimed at those in a supervisory role; therefore, the SSSTS course would complement this qualification. It may be beneficial to attend this course to develop your broader health and safety knowledge as a Site Supervisor.
If you are looking to progress further, you may want to attend the SMSTS course. This course will cover the health, safety and environmental duties of the Site Manager.
Is this course CITB Grant claimable?
Yes, companies who are CITB registered can claim £30 for each delegate who successfully pass this course.
For the grant to be claimed, you must include the company name and CITB levy number on the delegates information form, which is completed before or on the first day of the course.
NEXT AVAILABLE COURSES
Next Available Courses
SEATS

Online - 25 Oct 2022

£171 + VAT

SEATS

Online - 27 Oct 2022

£171 + VAT 3 PLACES LEFT!

SEATS

Online - 03 Nov 2022

£171 + VAT 3 PLACES LEFT!

SEATS

Online - 08 Nov 2022

£171 + VAT

SEATS

Online - 10 Nov 2022

£171 + VAT

SEATS

Online - 02 Dec 2022

£171 + VAT

SEATS

Online - 15 Dec 2022

£171 + VAT

SEATS

Online - 09 Jan 2023

£171 + VAT

SEATS

Online - 16 Jan 2023

£171 + VAT

SEATS

Online - 23 Jan 2023

£171 + VAT

SEATS

Online - 30 Jan 2023

£171 + VAT

SEATS

Online - 03 Feb 2023

£171 + VAT

SEATS

Online - 10 Feb 2023

£171 + VAT

SEATS

Online - 14 Feb 2023

£171 + VAT

SEATS

Online - 21 Feb 2023

£171 + VAT

SEATS

Online - 28 Feb 2023

£171 + VAT

SEATS

Online - 06 Mar 2023

£171 + VAT

SEATS

Online - 13 Mar 2023

£171 + VAT

SEATS

Online - 22 Mar 2023

£171 + VAT

SEATS

Online - 29 Mar 2023

£171 + VAT

SEATS

Online - 03 Apr 2023

£171 + VAT
Can't see the course date or location you are looking for?
VIEW MORE COURSES