Sharps Awareness
3 in 1 Courses – Needles and Sharps Awareness
Overview
The 3 hour Sharps Awareness training course raises awareness of the dangers associated with sharp objects and handling them incorrectly. The course also covers the health risks and safe handling and disposal of sharp objects.
Course Content
The course will cover the following subjects:
Legislation surrounding Sharps Awareness.
Contactable diseases and illnesses from sharp object injuries.
Preventing injury.
PPE and equipment available.
Risk management.
The training can be designed to suit the client's needs. It is an good way of teaching a particular group about situations relevant to them. The course can also go over the risks that the workers will encounter. Compared to  a general overview the trainer won't just highlight the key points of the course.
Suitable Delegates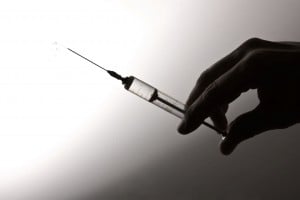 Sharps training is imperative for anyone who works with sharp objects in their occupation. The course is ideal for doctors and hospital workers. It is also suitable for those who perform police searches and customs workers. Anyone can attend the course if they feel that the criteria is relevant to their job role.
It is also advised that managers and supervisors of those who handle sharp objects should attend. The course will give them a better understanding of the risks their workers will face. This will make it easier for them to talk over control measures with their staff.
Further Development
Delegates will gain further understanding the dangers of cuts and lesions from medical equipment and needles. You will also have improved knowledge in prevention, safe handling and disposal and legislation.
3B Training deliver courses nationwide and can also deliver training at a venue of your choice. We have venues in Derby, Durham, Hull, Leeds, Liverpool, Manchester, Sheffield, Watford and Wigan.
If you would like to book a Sharps Training course get in touch with us on our contact us page.
Find a Course
Location: Liverpool
Date: 8 Jun 2017
Location: Liverpool
Date: 6 Jul 2017
Location: Liverpool
Date: 3 Aug 2017
Location: Liverpool
Date: 7 Sep 2017