How to deal with Sharps and Needlestick injuries
As an employer, you need to make sure that your workforce is properly protected from and have the facilities to deal with sharps.
Take a look below to find out how to make your working environment safe when sharps and needle sticks are involved.
What exactly are sharps?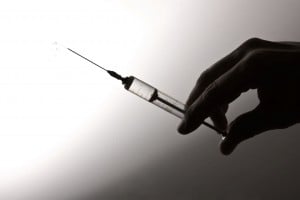 "Sharps" is the medical phrase for a tool that could potentially cut or rupture skin with its sharp edges or points. They may come in the form of syringes, lancets, needles and also any other medical apparatus that contains a needle.
Preventing Sharps Injuries – Risk Assessments
To reduce the odds of an accident or injury you must complete a risk assessment. Firstly you need to recognise any hazards and take into account the task that will be conducted in the area. Then you must evaluate your findings and make sure you action them correctly in order to reduce the risks.
Controlling Risks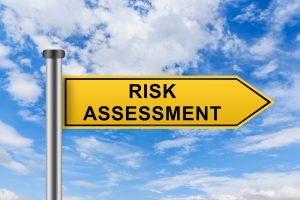 The most recommended control measure to implement to reduce risks is to rely on machinery and safeguarding rather than a change of system when working. The employer checks that their workforce is properly trained and that they are using the safest possible sharps to prevent any serious injury.
Safer Sharps
When selecting the correct sharps equipment these are the elements you need to consider:
Reliability.
The features of the device that could possibly be a hazard.
How in control are you over the device?
Suitability to the task.
Safety mechanisms on the device.
Is it automatic?
Disposal of Sharps and Needlesticks
A disposal container should always be available for used sharps; they are easily attainable from pharmacies and medical equipment suppliers. The container must be able to withstand punctures and liquid leaks.
Infections and serious health conditions can be spread by used needles so correct disposal are important. Hepatitis B, Hepatitis C & HIV are the most common infections that spread from a cut from a used needle.
If you ever come into contact with a used sharp from another person make sure you wash the area immediately. Avoid scrubbing the wound and encourage the wound to bleed out the infected blood. Clean the area with soap, antiseptic, alcohol or hand sanitizer then seek medical attention as soon as possible.
Sharps Awareness Training
In order to manage the risks of injuries, you need to attend the relevant training course. The training will cover the following topics:
Risk assessments and their findings.
Safety precautions and disposal of sharps.
Harmful biological agents associated.
PPE and protective clothing.
Emergency measures and injury reporting.
3B Training provides Sharps Awareness training in all of our venues. It is also available in Liverpool as part of our short course offer. Find out more about the training course here or to book online now.
COSHH: Hazardous Substances on a Construction Site
Take a look at our guide on where COSHH hazards such as SHARPS can be found on site and how they can affect you here.
Back to News
View Our Courses