CITB SMSTS Course
CITB SMSTS or Site Management Safety Training Scheme is a training course for construction professionals. The site managers course is more in-depth than the (SSSTS) and demonstrates how to meet the demand for good health and safety management on site. With this knowledge, you will keep your workers safe through effective management, reducing accidents on site.
CITB Site Safety Plus accredited
Five days of interactive training
Highly recognised qualification
It can be attended to online or in the classroom
BuildUK approved course as the standard training for all construction managers
CITB Grant Claimable
Valid for five years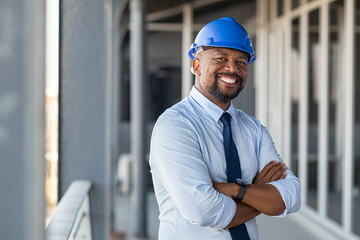 SMSTS course content
The content covered by the CITB SMSTS course includes:
Day 1
Health & safety; facts and figures, accident prevention.

Health and Safety and The Manager; types of work, range of activities, the role of a manager, leadership styles, and the consequences of failing to manage health and safety.
Health & safety and the legal system in the UK; Health and Safety at Work Act 1974 (HASWA), The Management of Health and Safety at Work Regulations 1999, and Implementing Health & Safety Legislation.

Day 2
Working at Height Regulations 2005; scaffolding types, risk assessments, working at heights hazards, scaffold inspection, safety provisions (ladders, harness, fall arrest).
The Construction (Design and Management) Regulations 2015; key regulations changes, the construction phase plan and information on duty holders.
The Protective Equipment Regulations 1992; harmful substances, reducing the risk, eye and skin protection.
RIDDOR; reporting injuries and the types of injuries.
First Aid Provision;  first aid equipment, first aid staff and the HSE recommendations.
Day 3
Various legislation; COSHH Regulations; Noise at Work Regulations, Manual Handling Operations Regulations 1992, and Control of Vibration at Work Regulations 2005.
Asbestos; what is it? Who is at risk? Asbestos-related diseases.
Waste and environmental management; Environmental Protection Act 1990 and dealing with construction waste.
Risk assessments and risk management; qualitative/quantitative, evaluating risks, and control measures.
Day 4
Various legislation; Provision and Use of Work Equipment Regs. 1998, and Lifting Operations and Lifting Equipment Regs. 1998.
Construction hazards; electricity at work, underground and overhead services, excavations, confined spaces and fire precautions.
Occupational health; drugs and alcohol in the workplace and mental health awareness.
Day 5
Assessment: You are assessed on your involvement throughout the training and your performance on the four core exercises of the course. The four exercises include:
Implementing health and safety legislation
Managers and supervisors responsibilities
Construction site briefing
Construction site layout
On the last day, you also must display a presentation in front of other group members and complete a 25 question examination.
How long is an SMSTS course?
The course is delivered over five days, either as a five-day block or one day a week for five weeks—about 37.5 hours of training.
The site managers course contains a lot of information over a range of subjects, so the five days of training are necessary for the content level. The five-day block format is suitable for those who prefer to do the course all in one week.
Why should I take this course?
Project Managers, Site Managers, Site Supervisors, proprietors of small to medium-sized companies or client-based personnel who already or are going to manage a construction site should attend this course. You can also use this course to support your application for a Black Manager CSCS Card if you are looking to complete a Site Management NVQ.
Most employers will look at the site managers course as a must-have qualification to show that you're competent and qualified in the role. The newfound knowledge you gain from the course can be applied to your daily work, making you a better Site Manager.
SMSTS course entry requirements
You must hold, or be about to hold, the role of a construction manager. 
If you aren't in a managerial role, you may want to complete the SSSTS course instead? The SSSTS course is geared towards those in a supervisory or assistant role.
The main requirement is that the delegate can speak, understand and write well in English.
Failure to do so will result in you being removed from the course. As a site manager, it important that you can communicate correctly and understand all safety information on-site.
You must provide a photographic ID and your national insurance number on the first day of the course.
We must know it is definitely you that is attending and not someone attending your place.
To attend the online SMSTS course.
You must have access to a computer or laptop that uses a microphone and webcam. To be able to complete the course properly and within the rules, the above devices are mandatory.
Is this course accredited?
Yes, this course is CITB accredited and part of the Site Safety Plus suite of courses. SSP are high recognised qualifications and, when added to your CV, can make you look like a well-qualified site manager in your current role and when you're looking for work.
Where can I complete this course?
This course can be delivered via both classroom-based or Online / Remote Learning.
Public Classroom Courses
Classroom-based SMSTS course can be delivered as a five-day block or as an SMSTS Day Release. Both formats are available in our training venues nationwide. This course is delivered in a physical classroom environment with a CITB tutor and up to 12 delegates.
SMSTS is one of our most popular courses; we have public dates plotted each month throughout the year. Delegates can book for themselves, or companies can book on behalf of their employees. You can book one or more places for an SMSTS course over the phone or online. View all our upcoming CITB SMSTS course dates here.
Remote Learning
SMSTS online courses are delivered online via a virtual classroom using Zoom. The courses are ideal for busy Site Managers who can't easily be away from the site for 5-days of external training. The remote element eliminates the need to travel to a physical venue to complete the course. To join the course, delegates have to log in via the link provided through a computer or laptop with a camera, screen, microphone and access to the internet. After introducing Remote Learning in 2020, the delivery method has become extremely popular with busy Site Managers. The course is delivered live by a CITB tutor who covers the same content as the classroom course. Delegates can interact with the tutor and other delegates via webchat or video and will be provided with a downloadable digital copy of the coursebook, and the final exam is completed online.
Just like the classroom course, have multiple dates available to book for the SMSTS online course.
In-house Courses
The SMSTS course can also be arranged to be delivered as an in-house course specifically for your delegates. We can deliver an in-house course via remote learning at one of our venues or a venue of your choosing. You can deliver In-house training on-site; this allows delegates to interact with each other, relate the content to their company processes, and discuss them. To deliver the course within CITB scheme rules, there must be a minimum of 4 delegates and no more than 12 delegates. We price our in-house courses on a case by case basis. The location, delivery method and the number of delegates will factor in the price of the training. For a quote, complete the in-house training enquiry form on this page, and one of the team will be in touch.
Further development
On completion of the SMSTS course, you will receive a certificate. CITB certificates usually arrive around 6-8 weeks post-completion date.
Your SMSTS certificate will expire after five years. To renew, you will need to attend an SMSTS Refresher before the certificate's expiry date. Otherwise, you will have to complete the full SMSTS course again.
If you are looking to develop as a Site Manager, you may want to complete the NEBOSH Construction Certificate course. This qualification will develop your construction health and safety knowledge and help you progress towards a health and safety practitioner role.
Another highly reputable qualification for a construction site manager is the Black Manager CSCS Card. If you are looking to gain the card, you will need to complete the NVQ Level 6 Diploma in Construction Site Management. The qualification will be solid evidence of you having competence in your role. The SMSTS certificate can play a part in supporting your application for this CSCS card.
Is this course CITB Grant claimable?
Yes, the SMSTS course is grant claimable. Companies that are CITB registered can claim a £120 grant for each delegate who successfully pass this course.
To claim the grant, you must include the company name and CITB Levy number on the delegate information form either at the time of booking or on the day of the course.
The Site Management Safety Training Scheme (SMSTS) offers construction professionals the knowledge to meet the demand for good health and safety management.
NEXT AVAILABLE COURSES
Next Available Courses
SMSTS

Derby - 17 Oct 2022

£525 + VAT

SMSTS

Wigan - 17 Oct 2022

£525 + VAT

SMSTS

Manchester - 24 Oct 2022

£525 + VAT

SMSTS

Online - 24 Oct 2022

£515 + VAT 2 PLACES LEFT!

SMSTS

Online - 31 Oct 2022

£515 + VAT 3 PLACES LEFT!

SMSTS

Doncaster - 07 Nov 2022

£525 + VAT

SMSTS

Liverpool - 07 Nov 2022

£525 + VAT

SMSTS

Blackburn - 07 Nov 2022

£525 + VAT

SMSTS

Derby - 14 Nov 2022

£525 + VAT

SMSTS

Online - 14 Nov 2022

£515 + VAT

SMSTS

Online - 14 Nov 2022

£515 + VAT

SMSTS

Online - 21 Nov 2022

£515 + VAT

SMSTS

Leeds - 21 Nov 2022

£525 + VAT

SMSTS

Manchester - 21 Nov 2022

£525 + VAT

SMSTS

Online - 28 Nov 2022

£515 + VAT

SMSTS

Online - 05 Dec 2022

£515 + VAT

SMSTS

Liverpool - 05 Dec 2022

£525 + VAT

SMSTS

Doncaster - 05 Dec 2022

£525 + VAT

SMSTS

Manchester - 05 Dec 2022

£525 + VAT

SMSTS

Online - 05 Dec 2022

£515 + VAT

SMSTS

Blackburn - 05 Dec 2022

£525 + VAT
Can't see the course date or location you are looking for?
VIEW MORE COURSES