Exam Changes – CITB Site Safety Plus Courses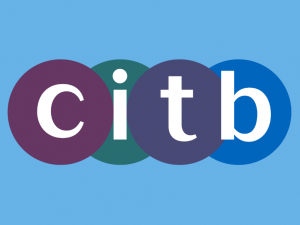 To ensure qualifications remain relevant and are providing the knowledge the industry requires, CITB regularly update course content and exam changes.
As a CITB Approved Training Organisation, 3B Training is committed to implementing all changes in line with CITB requirements. We also want to give our delegates the best possible experience on our courses.
For 2020, the key updates have been to the suite of Temporary Works courses, and to SEATS (Site Environmental Awareness Training Scheme).
CITB SEATS Updates
SEATS, last updated in 2018, has seen a number of updates including:
Updated course content and classroom exercises
New construction site drawings to support learning
New exam papers so you can demonstrate to employers that you have been properly assessed against relevant criteria
Temporary Works Update
Temporary Works has seen updates across Temporary Works General Awareness, Temporary Works Supervisor and Temporary Works Coordinator. These have been to refresh the course content and bring it in line with BS 5975: 2019. For delegates, this means they can be sure that the course best reflects current industry guidance and will help them to achieve their aims.
The Temporary Works Forum issued the following summary of the changes to BS 5975: 2019:
Details about the procedures which clients, permanent works designers and temporary works designers should adopt have been added.
CITB has updated the standards to take account of the Construction (Design and Management) Regulations 2015, particularly in respect of the interface between the design of permanent works and the design of temporary works.
CITB has updated terms and definitions.
The principal contractor's temporary works coordinator (PC's TWC) retains overall responsibility for the temporary works on the site, but where another contractor manages their own temporary works within that site, they have their own procedures and appoint their own TWC.
In line with this, the new courses have updated content, as well as new exam papers.
Other Course and Exam Changes
There have also been some other, more minor changes to other CITB courses, including a new exam paper 3 for the CITB Health & Safety Awareness course. These changes will not have a large impact on our delegates and have been rolled out in line with our existing courses.
To find out more about the CITB scheme rules take a look here.
This information is correct as of 18/02/2020 and will be updated accordingly.
Back to News
View Our Courses