Important Grace Period Changes with CITB Certificates
The CITB has recently announced a change in the Site Safety Plus Scheme Rules regarding the grace period of certificates.  But what do these actual changes entail?
CITB has removed the certificate grace period, currently, six months after a certificate expires. In this time, the individual could renew their certificate by attending a refresher course.  Otherwise, would have had to sit a full course.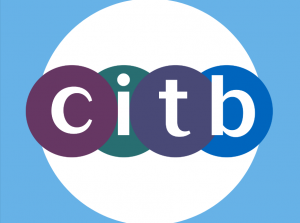 All delegates need to aware of when their certificates expire and assure that they attend a refresher course. They must do this before the end date of their certificate, or else they will be at risk of having to attend the full course again.
The grace period process ended on the 31st of December 2015 now the grace period will not be valid without a formal appeal to the CITB.
The SMSTS Refresher will renew your knowledge on how to apply your knowledge of health and safety on site. Once completed you have newly refreshed knowledge on CDM Regulations 2015, risk assessments and the Health and Safety at Work Act. You will also gain knowledge of working at heights, excavations, confined spaces and demolition. Also, you will be made mindful of any alterations in accepted behavioural safety and working practices.
The SSSTS Refresher will freshen your knowledge on health and safety; as well as going over any welfare and environmental issues for those who need to recap on their legal responsibilities relevant to their occupation.
Successful candidates will gain refreshed knowledge in health and safety topics, such as; control measures, risk assessments, legal responsibility, first aid, toolbox talks and adhering to HSE regulations. Candidates will gain knowledge and skills in the Health and Safety at Work Act. As well as specific site issues that challenge supervisors daily, supervision of Occupational Health and behavioural safety.
Back to News
View Our Courses