Career Opportunities from the SMSTS course
Have you ever thought about enrolling on an SMSTS training course but have been unsure of the career opportunities available following completion?
The SMSTS course is a highly recognised qualification in the construction industry; and therefore is ideal for pursuing many career paths. Here are just some examples of the employment opportunities available when you have the SMSTS qualification:
Site Manager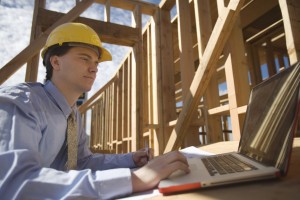 The UK construction industry recognises the SMSTS as a vital qualification. If you want to work in the industry as a Site Manager you need to attend. Without this qualification, the likelihood of you holding any kind of role as a construction manager is very slim.
A person who is competent with Health and Safety is always needed on site; someone with the SMSTS qualification is extremely valuable to a workforce in helping to reduce construction industry-related accidents and potential legal action as a consequence.
In this role, you would be employed to prepare and deploy the site facilities before a project and confirm that they reconcile with the agreed specifications, timescales and budget, as well as monitoring work.
The personal qualities an employer looks for in this role is a leader who is capable of motivating a team and dealing with problems efficiently. It is also vital that you have your CSCS card and a First Aid at Work certificate. Both of which can be obtained through a training course from 3B.
Assistant Site Manager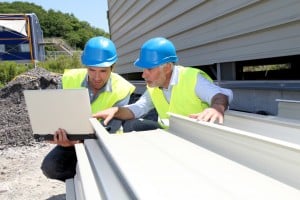 An alternative career path for those with less experience is working as an Assistant Site Manager. This jobs entails supporting the Site Manager with the coordination of health and safety and reporting any health and safety issues.
You must work with the Site Manager to delegate tasks to each other; the assistant tends to work physically on the site a lot more than the manager does. So tasks such as inspecting scaffolds and logging activities on site would be much better suited to this role.
Site Foreman
Also requiring the SMSTS certificate is the role of a Site Foreman. The Foreman is responsible for ensuring that site workers are following work procedures properly and safely. The Foreman assigns and prioritise tasks to the workforce and work closely with both the construction workers and upper management. A Foreman will monitor the site and report with feedback.
The Site Foreman makes sure that all current and new workers have a clear understanding of all safety rules. Due to the nature of the role, you will need to have strong people and organisational skills; as well as plenty of experience in this field of work.
3B Training delivers an SMSTS training course in all of our venues throughout the country on a five-day block and on a day release basis. To book on an SMSTS course online, visit our book a course page.
If you are looking for employment and have your SMSTS certificate; visit Bromak Recruitment's website to see what opportunities are available.
On-Site Job Roles in The Construction Industry
Are you looking for a job in the construction industry? Here are some examples of on-site job roles that are available and the qualifications that you need to be able to do them here.
Back to News
View Our Courses