The Importance of a Refresher Course
What is a Refresher Course?
You would attend a  refresher course to update your knowledge of any changes to your current qualifications. This could include the likes of industry changes, laws and legislation, new skills and methods or ways of improving their performance.
Why is it important to attend a Refresher Course?
It is important for you to attend refresher training to renew any outdated or obsolete information picked up from previous training. Naturally, things change and advance and you do pick up bad habits and forget. This is another reason why refresher courses are imperative.
Some training qualifications legally require you to renew them to show that you are competent in your role. Take a look below at some qualifications and when they need renewing.
CITB Refresher Courses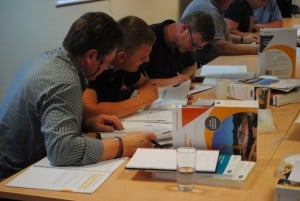 Before December 2015, certificates for Site Safety Plus Courses had a six month grace period. The grace period allowed delegates to renew their certificate even though their certificate had expired. On January 1st 2016, the CITB removed the grace period. Now when a CITB certificate has reached its expiry, it will no longer be valid without a formal appeal to the CITB. Delegates will then have to sit the full course again. This is the easier, cheaper and quicker way to renew your certificate.
…all last for five years. Delegates must reattend the full course to renew their certificate.
SMSTS and SSSTS also last for five years but must be renewed before the certificates expiry date or else you will need to attend the full course again. You can attend the SMSTS Refresher and SSSTS Refresher nationwide with 3B Training.
First Aid at Work Refresher
First Aid at Work certificates must be renewed after three years through the First Aid Requalification. They also have a one-month grace period after expiry in which you can sit your training.
Refresher Courses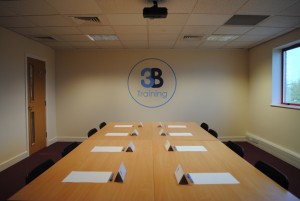 Some courses do not require a formal refresher course, but it is still advised that one-day training courses, such as Fire Warden, Abrasive Wheels and Manual Handling, are attended yearly so that you are working to the correct standard and your knowledge is refreshed.
If you are unsure of your certificate expiry date, we would be happy to find it out for you. Even if you didn't complete the course with 3B Training. All you need to provide us with is your name, National Insurance Number and date of birth.
Which CITB Course is right for me?
Find out all you need to know about the range of Site Safety Plus courses that we offer here.
Back to News
View Our Courses