The Advantages of Virtual Learning
Virtual learning is growing in popularity year on year as a method of training delivery. Due to the recent COVID-19 outbreak, this learning style is becoming a more common option for learners; but what are the advantages of virtual learning? 
What are the advantages of virtual learning?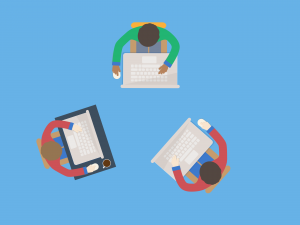 Virtual Learning, otherwise known as Remote Learning, Online Learning or Distance Learning comes with many advantages. One key advantage is how easily accessible a virtual learning course is. All you need is a device with a camera and a microphone to attend. Some courses, such as eLearning courses don't even require that (you only need a device). To attend the course you can log into your phone, computer or tablet and attend from wherever without the need to travel. 3B Training uses Zoom to deliver our courses.
Flexibility
Some Remote Learning courses also offer a lot more flexibility. Although some courses delivered through a virtual classroom will have a set start and end time, some courses don't. eLearning courses or Blended Learning courses can be completed at a time that suits the learner.
Saving Money
A big advantage for learners and training providers alike with virtual learning courses is saving costs. Having a course delivered via a virtual classroom cuts out the cost of travel, physical learning materials, accommodation and room hire.
Balancing Working from Home
Many people are currently working from home and have to balance looking after family life in the process. Those with young families who aren't in school will find the training useful as they don't need to leave home to attend.
What are the disadvantages of remote learning?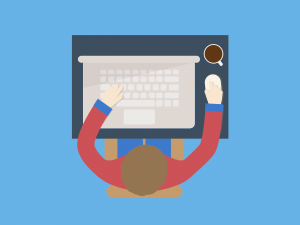 Unfortunately, remote learning courses are not for everyone, and that's okay. Some learners genuinely prefer the old-school classroom method. Some learners thrive from human interaction with the tutor and fellow learners.
Although, one of the advantages of the virtual classroom remote learning method is that learners can communicate as normal. They can interact over the microphone or via webchat. That can be a common misconception associated with all online training courses.
Self-Discipline and Isolation
Some learners need to be in the classroom to get the motivation to learn. Being in isolation for some people cuts out the willing to discuss in the class and therefore they don't understand everything they need to know.
Technology Issues
Whether remote training is live or delivered in an eLearning format, technology issues can arise. They can be very disruptive and potentially cause the learner to miss key information or have to leave the course completely. This puts a lot of onus on the learner to ensure they have the right software and a good internet connection.
What is the best thing about virtual learning?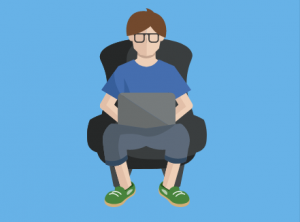 The best thing about virtual learning may be a subjective question but it is an important one. It depends on the learner; some learners may thrive from the fact they don't need to fight for a parking space in the morning or travel to a course. Some learners may prefer to attend due to Remote Learning being more environmentally friendly from the reduction of paper printed and vehicle travel. It might simply be that you don't like crowded spaces, so classrooms don't suit you.
Want to Know More About Virtual Learning?
3B Training has compiled some answers to our learners' frequently asked questions. Take a look at our comprehensive advice here.
What Are The Benefits of eLearning?
Are you wondering what the benefits of eLearning are for yourself or your employees? Take a look at our blog here.
Back to News
View Our Courses