What Are The Benefits of eLearning?
Are you wondering what the benefits of eLearning are for yourself or your employees? Take a look below.
Cost-Effective
Completing your training online will cut out costs. You won't need to pay for any travel expenses or training materials. All you will need to do is purchase the eLearning course and login to an online portal, which can be done from wherever you are as long as you have access to the internet.
Flexibility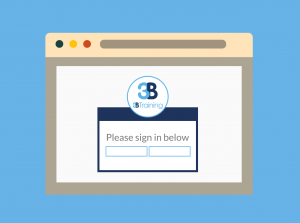 Flexibility is one of the biggest benefits of eLearning. You can access your course wherever you are. Whether that's on a laptop, desktop, mobile phone or tablet.
It also gives you the ability to access it when you have the time to do so. You don't have to be at a certain place at a certain time to complete the course. You can fit it into your schedule.
Self-Driven
With eLearning, you can learn at your own pace. Meaning,  you aren't under any pressure to complete the course in a specific amount of time.
This is beneficial as everyone has different levels of knowledge and experience; therefore, each individual can complete their eLearning course in line with their own learning needs.
Relevant
Most jobs nowadays require employees to use technology, therefore, eLearning is very relevant. Many people spend most of their time on computers and phones. So, doing an eLearning course means they will be in an environment that they are comfortable in.
Consuming information digitally is becoming a growing trend. This shows that there are many people out there who prefer to go online for information.
Immediate Feedback and Results
To complete an eLearning course, you will need to pass each module. Therefore, you will be getting instant feedback as you're going along.
As soon as you complete and pass the course, you will receive a digital certificate to download. Which also means you aren't waiting to receive your certification in the post.
Less Impact On Environment 
eLearning helps protect the environment as it is a paperless way of learning. It's also eco-friendly as it eliminates the need to travel to a venue.
Comfortable Environment
Some learners can feel uncomfortable when it comes to assessments in a classroom. Whereas, eLearning provides an alternative. Completing your eLearning in an environment such as your home or your office is less intimidating for some, therefore, will make them feel more comfortable doing the course.
Stay safe and complete your training at home
Take a look at our full range of Highfield and UKATA eLearning courses here.
Back to News
View Our Courses