Plant Machinery Simulator Training: What Do We Think?
Over recent years training providers have introduced virtual reality into the world of health and safety training. Notably, plant machinery simulator training has increased in popularity but is it good for training? We asked people in the construction and training industry to share their opinions on the pros and cons of plant machinery simulator training.
Does a simulator replicate the real thing enough?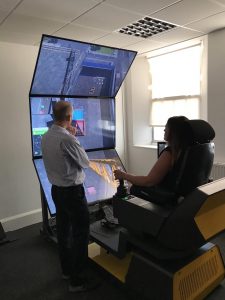 Out of the people questioned many believed that yes the training replicates the machine's movements very well but not other aspects of real-life operating – despite the quality of the simulation.
In real-life an individual will also have to deal with the activities of 3rd parties around them. Simulators do not replicate the unpredicted change an individual on-site could make. You would not need to have the ability to quickly change the dynamics of your operation. You also don't learn how to communicate with others on-site to be able to work safely.
Other considerations that VR doesn't replicate well are weather conditions and temperature changes that would affect the terrain around you.
Financial & Safety Benefits
Simulator training can be a cost-effective training aid for novices. By having them not on an actual machine allows them to build confidence and make mistakes without causing damage.
The simulator machines are easily portable and widely accessible. Companies will benefit from being able to hold training at their place of work or bring the training to a convenient location of choice.
By not operating a real machine you are also saving diesel. This helps to save money and positively affects the environment by reducing carbon released into the atmosphere.
Others believed that although the damage risk costs were eliminated; the cost of getting a machine that accurately simulates the real thing may negate this.
Should a pass on simulator training mean you can legally operate a real machine?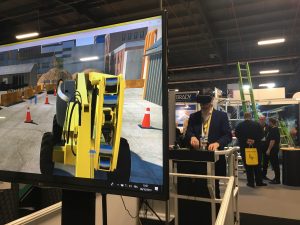 One interviewee said that "I don't think completing a test on a simulator is enough to be fully capable of operating a large, powerful machine safely and competently. Legally the state would still require some form of practical assessment to award the operators license – can't see that legislation changing anytime soon."
Another interviewee questioned if VR makes the learner too comfortable. Because the learner knows that there are no implications if they operate the machine incorrectly and unsafely.
Travis from Vortex Training said, "Definitely a million per cent NO." and Health & Safety Trainer Chris Dancer said, "Definitely not!". This highlights an obvious lack of trust in VR in how it replicates real-life operating.
How does it compare to simulator training in other industries?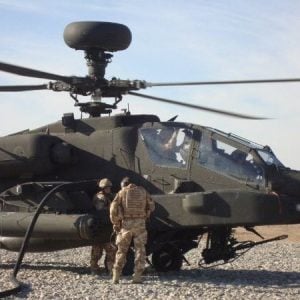 We interviewed Major Howard McGee who is ex-military personnel. He said that "The military does the same for armoured vehicle training. They have mandatory simulator training for all tank/AFV crews. The military uses it as it's cost-effective and helps to maintain operator skills immensely".
Daniel Williams who has also been in the military said, "I've participated and instructed on thousands of hours of simulated training in the military. I've done it on large plant weapons and even machine guns.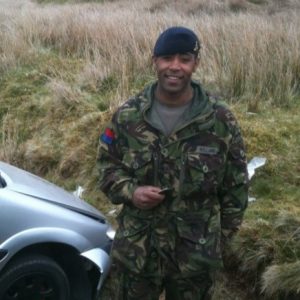 It's less expensive and easy to manage the risks. I believe you should use both simulated and real-life training to achieve your required hours on a machine. One instructor could teach 5 or 6 learners or more at once on one machine (dependent on machines available) and the simulator can change the terrain or the machine very quickly giving you a variety of training methods.
Although simulation is the best way to get your operating hours up very quickly; weather, daylight and machine breakdowns are eliminated. Once your hours are built up you should then demonstrate your skills on a real machine before you get the full qualification.
So I would say use both. You wouldn't get on a Ryan Air flight if the pilot only did simulated training".
Summary
The majority opinion on plant machinery simulator training seems to be that it is a good training tool. But a simulation of real-life events isn't the same as training on a real-life machine in real-life situations.
If you would like more information on the plant training that is available, check out our NPORS Accredited Courses.
Back to News
View Our Courses