Derby
Training Venues – Derby
About The Venue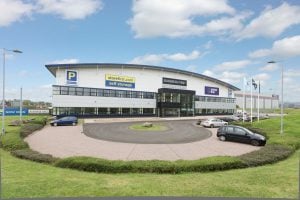 In 2016, 3B Training expanded our centres further and set up in Derby. The venue provides excellent facilities and a comfortable atmosphere to make it an excellent training centre.
For anyone who is travelling a long distance for the course; several hotels are available just down the road. If you are staying the night you can stay at the local Holiday Inn or Travelodge.
Who To Contact
Our Training Administrator, Stephanie Holley, is based at the centre. Steph is always willing to share her knowledge in order to point you in the right direction.
Courses We Run Here
We will be providing a range of Site Safety Plus Accredited Courses, First Aid Courses, IOSH Managing Safely, NEBOSH General Certificate, NEBOSH Construction Certificate and 3 in 1 courses at Store First Derby.
To view, our upcoming dates in our Derby venue visit our book a course page.
Parking
There is ample parking around the venue.
Directions
The venue is conveniently located just off the A6 & A52, offering ease of access from Derby, Nottingham and Leicester. The centre is based across the road from Pride Park Stadium on Riverside Road; off the roundabout from Derwent Parade and the A6.
Transport
By Train
The centre is a 10-minute walk from Derby Station or a short taxi ride from Spondon Station.
Contact Us
Store First – Self Storage Building
Office 8 – 3B Training
Riverside Road
Pride Park
Derby
DE24 8HY
Telephone: 01543 727 016
Back to overview
View Our Courses
Next Available Courses
IOSH Managing Safely
Location: Derby
Date: 25 Apr 2018
£425.00 + VAT
£380.00 + VAT
Mental Health First Aid
Location: Derby
Date: 25 Apr 2018
£250.00 + VAT
£200.00 + VAT
Face Fit Testing Workshop
Location: Derby
Date: 30 Apr 2018
£159.00 + VAT
£140.00 + VAT
Only 2 places left!
CITB Directors Role for Health and Safety
Location: Derby
Date: 2 May 2018
£165.00 + VAT
£150.00 + VAT
CITB Health and Safety Awareness
Location: Derby
Date: 8 May 2018
£129.00 + VAT
View More Courses