3B Training Shortlisted for Skills for Business Award
Why have 3B been nominated for a business award?
North West based health and safety training company 3B Training has been shortlisted for a Medium Business of the Year. They are up for a Skills for Business Award 2015 alongside their sister company Bromak Ltd.
The construction training company have been recognised for their commitment to delivering high-quality Health and Safety courses throughout their specialist training venues. 3B provide training in Wigan, Liverpool, Manchester, Sheffield, Leeds and Hull. 3B Training also works in partnership with other training providers in order to offer our clients a broad spectrum of courses for all.
Mathew Bewley, MD of 3B Training said. "Due to us being a very new business the fact that we have been recognised for our dedication to developing staff and clients is great to hear. Most of our employee's started with no experience in this sector and have grown drastically since joining our company and we are very proud of that".
The annual awards celebrate the outstanding contribution that skills and learning make to business across Greater Manchester.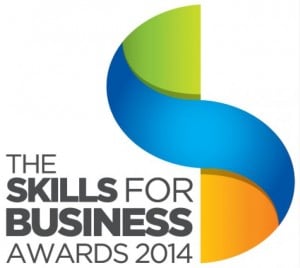 Our sister company Bromak Recruitment were also nominated for two awards. The social housing and construction recruitment company were nominated for a Construction Skills for Business Award. They were also nominated for Medium Business of the Year.
The nominations have highlighted their pledge to provide development and training to their internal staff. They also provide training for their candidates. Much like 3B; Bromak has employed several trainees and apprentices across the company.
3B Training has also given opportunities to young apprentices and trainees. Most of their workforce consists of young adults who have worked their way up through the company.
Ryan Latham on of their longest standing employees started as an apprentice. He worked his way through his apprenticeship learning every aspect of the business and as a result get a full-time position. He now works as a part of the company's marketing team.
Back to News
View Our Courses