CISRS COTS Courses Partially Funded
Some of our upcoming one day CISRS COTS courses are now available at a subsidised price!
Limited offer on CISRS COTS courses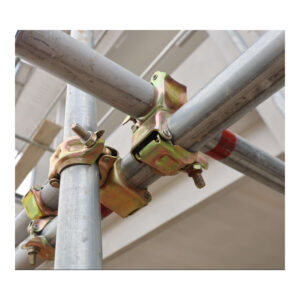 CISRS are subsidising the prices of CISRS Operative Training Scheme COTS for the first time ever over the Autumn and into the Winter.
The reason behind this is to help supply much needed boots on the ground within the scaffolding and access sector, ready for 2023.
There is a substantial saving for both business and individuals. As the below CISRS COTS courses at our North West and Yorkshire training venues are now available for just £50 per delegate, rather than £168*…
The aim of partially funding CISRS scaffold training is to attract more younger people straight from school or college into the scaffolding sector. This way they can get the right training, whilst having it partially funded. Saving you over £100!
*Places are limited to 2 delegates per company. Therefore, if you would like to book more than 2 delegates, they will need to be booked onto a different course date. Spaces on these courses are only available at a subsidised price.*
How long does CISRS last?
Not only does this benefit those looking to join the sector, but those who already have a labourer card can also benefit. This is because as a CISRS Scaffolding Labourer (Green) Card holder, it is a requirement to take the COTS courses every five years to renew their card.
What are the benefits of attending the CISRS COTS course?
"The COTS course serves as a fantastic introduction into the scaffolding industry for new starters, as well as a good refresher for those who have been around scaffolding for a few years.
This course gives me a chance to share my own experiences of being on site. From starting out fresh faced at 18 in the petrochemical/nuclear power industry as a scaffold labourer and then on to be a trainee scaffolder. To then working my way up to basic scaffolder, advanced scaffolder, scaffold supervisor, then eventually a site manager!
We always get a really good mixture of delegate experiences on the COTS course. I always actively encourage those who are on for refresher training to share their own on-site scaffold experiences too.
I have a vested interest in making sure all new starters feel fully equipped to begin work in the scaffold industry and ensure that they get off to a safe start.
As well as the theory side of things, we spend as much time as possible in the practical area. Talking through the various components, using the two scaffolds we have built in our facility, as well as the practical methods of manual handling and tying knots. This part always makes me miss being out on site. There really is no experience like it!"
– Matt Haddon, 3B Trainer
What does the CISRS COTS course cover?
This course teaches the delegate how to work safely with scaffolding and access equipment. As well as the basics of the industry.
It's delivered through classroom-based learning with tutors who are experts in their fields. It will include a range of classroom tutorials, group activities and discussions.
Some of the topics the course covers are…
Introduction to scaffolding
Housekeeping
On-site responsibilities
Vibration and noise
Scaffolding equipment and tools
Work at height
Personal protective equipment
Manual handling
Find out more about the CISRS COTS course content.
Back to News
View Our Courses