Construction NVQs You Need for the Trade and Plant Industries
Construction NVQs are now more desirable than ever, especially to gain access to a construction site.
If you work in Trade or Plant, it is important to keep yourself well-informed with all the latest industry information.
This article will discuss the latest requirements for construction workers and what NVQs are available to you based on your trade.
Why take a Construction NVQ?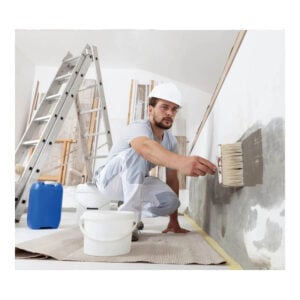 With recent industry developments, more and more employers are looking for employees who have completed an NVQ.
This is especially desired when working in construction as completing an NVQ can be a pathway towards getting your CSCS or CPCS card.
The CSCS card allows workers to gain access on-site.
Having a CSCS card demonstrates that the individual has the appropriate training and is competent to carry out their role.
As well as that, an NVQ allows you to gain both valuable practical and theoretical knowledge that will help to advance your career.
What NVQs are available?
We have a variety of Construction NVQs to suit both Plant and Trade workers.
Which NVQ to take depends on what industry or role you're working in.
NVQs are suitable for learners at different stages of their careers regardless of what level they're at.
Here's the list of Trade and Plant NVQs we have available:
What is a Construction NVQ level 2?
A Level 2 is popular with newcomers in the Construction Industry.
The NVQs we cover under Level 2 are Painting and Decorating, Plastering in Construction, Carpentry: Wood occupations, Plant Operations and Controlling Lifting Operations: Slinger Signaller.
These Level 2 NVQs gain you a lifelong qualification upon completion.
An NVQ Level 2 is said to be equivalent to 4-5 GCSE grades 4 – 9 (A*-C).
How to get an NVQ level 3 in Construction?
To gain a Level 3, you will need to find an approved training provider that offers a suitable  Level 3 NVQ.
The general requirement for being accepted for a Level 3 NVQ is for the learner to have completed a relevant NVQ Level 2 or for them to have appropriate work experience.
Once you have found the NVQ you want to complete you can apply. Find out the process by watching our video: The NVQ Process 
When you are enrolled on to a Level 3 NVQ you will be assigned an experienced assessor who will support you throughout your NVQ and assess your skills and knowledge in a work environment.
Once you have completed the required units the evidence will be assessed and upon successful completion, you will receive your certification.
The Level 3 Construction NVQs we offer are:
Overall, gaining a Construction NVQ can benefit you and grant you a long-life career.
Take a look at a list of our available NVQs here:  3B Training NVQs
Back to News
View Our Courses