Guide to CDM Regulations in Construction
CDM Regulations assist you in running a smooth and safe construction project.
The CDM Regulations are an effective guide to preventing construction injuries as well as fatalities from happening.
Construction is one of the main industries that have a high fatality and accident rate. Therefore, this makes it essential that individuals are familiar with CDM regulations and their duties in their role.
CDM Regulations Training Course
If you're looking to book a CDM course, we deliver this over half a day of training.
Our expert trainers teach the delegates everything they need to know to become qualified and will assist the delegates in understanding where their duties fall into these regulations.
Delegates can complete the CDM course online as we deliver it as public training over Zoom with a live trainer. It can also be delivered in-house as an online or classroom course.
If you choose to have this course delivered in-house, we can tailor the content. This means the content the trainer teaches will be relevant to the delegates that attend.
3B Training accredits this course, and it is also CITB Grant Claimable for companies who are CITB registered. This means companies can claim for each delegate who passes the course.
Find out more about this course, view upcoming dates and book online via our CDM course page.
What are CDM Regulations?
CDM Regulations stands for Construction Design and Management Regulations.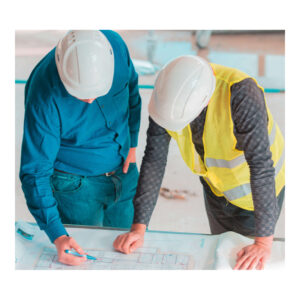 CDM Regulations are in place to provide health and safety guidelines whilst ensuring there is effective planning during the early stages of a construction project.
The goal of having these guidelines in place is to reduce risks and hazards to those who have to build, use and maintain structures.
Regardless of your role in the construction industry, CDM regulations help you with overall safety.
These regulations help you to: 
Plan and manage potential risks
Appoint the right people for the job when a person(s) is required
Cooperate and coordinate your work with others
Communicate effectively and receive important information such as how risks are being managed
Keep yourself and others safe
What is CDM 2015?
Construction Design and Management (CDM) Regulations have been around since 1994. However, the latest version of CDM that we commonly refer to came into action in 2015. This replaced the previous CDM 2007.
CDM 2015 regulations are enforced in the UK, Scotland and Wales.
These regulations require effective health and safety management of construction work including clear communication, cooperation and coordination between all of the duty holders. Duties and requirements are specified within the regulations.
CDM responsibilities?
The Construction Design and Management Regulations 2015 aims to positively impact health and safety within the construction industry.
Complying with these regulations is paramount and it is important to understand your responsibilities.
Here are the responsibilities of various parties in a construction project:
Commercial Clients
A commercial client is an organisation or individual carrying out a construction project in connection with a business.
They ensure suitable arrangements are in place for managing a project such as:
There are available welfare facilities
That the principal designer and contractor are fulfilling their duties
Prepping and providing relevant information to other duty-holders
That there is enough time and resources for the project
Domestic Clients
A domestic client is an individual having building work commencing that is not connected to a business.
This is commonly on the individual's property, or the property of their family members.
Domestic Clients are responsible for appointing a Principal Designer and Principal Contractor on projects that could involve more than one Contractor.
Once these roles are appointed, the individual's responsibility as a client is usually transferred to those appointed.
The domestic client can have a written agreement for the principal designer to carry out client duties.
Designers
Designers work as part of a company and have the role of preparing and modifying designs for building work.
They have to eliminate or control hazards that may arise whilst preparing or modifying designs. They must also ensure other members of the project team are informed.
Principal Designers
The client of a project that has more than one contractor will appoint the Principal Designer.
Their job is to plan, manage, monitor and coordinate health and safety in the design phase and ensure they're addressing any risks.
Contractors
The Contractor is a professional or company carrying out the actual construction work.
Contractors ensure compliance with the health and safety plan, ensuring the safe completion of any work under their control.
Principal Contractors
The Client appoints the Principal Contractor to oversee and manage the construction project.
They are in charge of managing, monitoring and coordinating health and safety during the construction phase.
Principal Contractors might conduct suitable site inductions, take necessary steps to prevent unauthorised access and consult workers on health and safety matters.
Learn more about everyone's responsibilities by visiting the HSE website: Summary of duties under the CDM Regulations 2015
When do CDM regulations apply?
CDM regulations apply to all building and construction projects, including all types, sizes or durations. This might be construction, alteration, renovation or demolition projects.
All project participants must ensure compliance with these regulations, with a particular emphasis on key members of the project team.
What is an approved code of practice?
An approved code of practice (ACOP) offers methods to meet industry standards to comply with health and safety legislation.
ACOPs are beneficial for organisations because they allow access to guidance which makes sure they are complying with health and safety laws.
Are CDM regulations statutory?
Yes, CDM regulations are statutory regulations in the UK. This means that it is mandatory to comply with these regulations as it's a legal requirement for everyone working on construction projects.
By following  CDM regulations, we can create a safer working environment during construction projects.
It's also important to always ensure that you're staying up-to-date with the latest regulations to promote a safe working construction industry. With the goal of reducing the number of accidents happening in the industry and contribute to the safety and well-being of all.
Back to News
View Our Courses