Working at Height Training: A Comprehensive Review
When it comes to working at heights, the safety of employees is of paramount importance. With the potential risks and hazards involved, having a comprehensive and reliable training program becomes a crucial aspect of any responsible business, both for maintaining safety and ensuring compliance with legal obligations.
3B Training offers a high-quality Working at Heights Awareness Course designed to deliver the right knowledge and skills for working safely in elevated environments. With a comprehensive curriculum and various delivery options, 3B's working at height training stands out in preparing individuals and teams for the challenges posed by height-based work scenarios.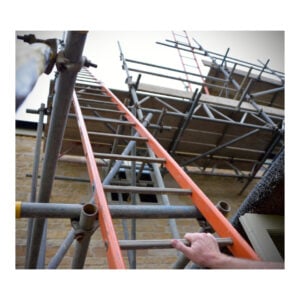 The Importance of Proper Working at Height Training
Falls from heights are one of the leading causes of accidents and fatalities in the construction industry. Proper working at height training, therefore, is crucial to safeguard workers' lives and wellbeing. It equips individuals with the ability to identify potential risks, understand safety procedures, and apply suitable control measures.
Moreover, appropriate training can ensure your operations are legally compliant, avoiding penalties and litigation that may arise from non-compliance with safety regulations.
How 3B Tailors its Approach to Working at Height Training
At 3B Training, we pride ourselves on delivering training that's practical, accessible, and tailored to the needs of the delegate. Understanding that every company and worker might have different requirements and learning styles, we provide flexible delivery options, including online, in-house, and at our dedicated training centres.
With a focus on interactive learning and real-world scenarios, our working at height training is designed to foster an understanding that extends beyond textbook knowledge, preparing you for the realities of working at height.
Understanding the 3B Working at Height Training
3B's Working at Height Awareness training course is designed to give you a robust understanding of the correct procedures to follow when working at height, helping you to comply with the Working at Height Regulations 2005.
Overview of the Working at Height Training Course
The Working at Height Training takes only three hours to complete, making it an efficient way to learn the basics. The course covers everything from understanding legislation surrounding working at heights to practical insights into using scaffolding and lifting devices.
Furthermore, it comes with a three-year validity period, giving you a long-lasting credential that certifies your understanding of safe working practices at height.
Key Components of the Working at Height Training Content
3B's Working at Height Training course content is meticulously designed to cover all aspects of working at heights, ensuring a comprehensive understanding of the topic. It delves into the legislation surrounding working at heights, the responsibilities of employers and employees, risk assessments, roof access, and avoidance of falls.
It also provides insights into using specific equipment like ladders, step ladders, and scaffolding. This course is designed to equip you with the knowledge to ensure safety, compliance, and competency when working at heights, serving as a crucial asset in your career.
The Importance of Compliance with the Working at Height Regulations 2005
The Working at Height Regulations 2005 is a key piece of legislation that governs safety procedures when working at height. Compliance with this regulation is not just a legal requirement; it is crucial for maintaining a safe working environment.
3B Training's Working at Height training is designed to help you understand and comply with these regulations, providing you with the skills and knowledge to protect yourself and others from potentially fatal accidents.
Understanding the Regulations and Your Responsibilities
The Working at Height Regulations 2005 outlines the duties and responsibilities of both employers and employees when conducting tasks at height. Through 3B's Working at Height Awareness training, you will gain an in-depth understanding of these regulations.
The course details the legislative aspects, but more importantly, it helps you understand your role in adhering to these laws. This understanding helps ensure you conduct your duties responsibly, contributing to overall workplace safety.
Avoiding Legal Repercussions and Ensuring Safety Through Training
Non-compliance with the Working at Height Regulations 2005 can lead to serious legal repercussions and harm a business' reputation. In the worst-case scenarios, negligence can result in severe injuries or even fatalities.
By undertaking the Working at Height Training from 3B, you acquire the knowledge to work safely at height, helping you avoid dangerous situations and adhere to the regulations, thus protecting yourself and your company from legal and financial penalties.
Working at Height Training Assessment
At the end of the Working at Height training course, your knowledge will be tested through a short multiple-choice paper.
This exam allows you to demonstrate your understanding of the course and the key principles of working safely at heights. The exam  tests your knowledge of theoretical aspects and your ability to apply this knowledge in real-world scenarios.
Passing the assessment indicates your competency and provides an official recognition of your skills, in the form of the certificate. This certificate serves as proof of your capability to work safely at height, adding credibility to your professional profile.
Flexibility in Delivery: Classroom and Online Learning
At 3B Training, we understand that every individual has unique learning needs. We cater to these needs by offering flexible delivery methods, including classroom and online learning. Our aim is to make the Working at Height Awareness course accessible and convenient for all.
Choosing Between Classroom and Online Learning for Your Training
Our traditional classroom training offers face-to-face interaction with experienced trainers, encouraging open discussions and immediate feedback. We can do this either at one of our training venues or in house on your premises.
Our in-house training options are ideal for organisations that require a more tailored approach. We can customise the course to your company's specific work processes, making the training more effective. The in-house training option also facilitates group discussions about your company's internal processes, encouraging collective learning and improvement.
We also provide online learning, offering the flexibility to complete the course at your own pace, without needing to travel. Both methods provide the same high-quality content and instruction, ensuring you acquire the necessary skills to work safely at height.
The Steps Ahead: Continuous Learning with 3B Training
Learning with 3B doesn't stop after at just one course. We encourage continuous learning and professional development.
With a broad range of health and safety courses available, you can continually expand your skills and knowledge, enhancing your career prospects within the construction industry. Choose 3B Training for your Working at Height Training and embark on a journey of learning and safety excellence.
Visit our Working at Height Training Course page to view our next available course dates.
Back to News
View Our Courses