A Path to Success: The Value of Construction Training Courses
In the world of construction, competence and compliance are key to safe and successful operations. This is where 3B's Construction Training Courses come into play. Our courses are designed to not only empower you with valuable skills but also to ensure that you meet and exceed industry standards.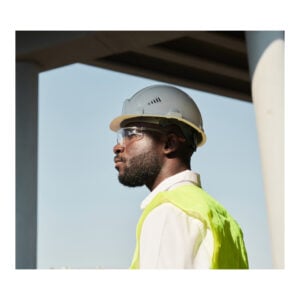 Setting the Standard with 3B's Construction Training Courses
At 3B, we believe in setting the bar high. Our Construction Training Courses are meticulously designed to ensure that each delegate is equipped with the most up-to-date knowledge and practical skills.
Our accredited courses, provided in partnership with prestigious organisations such as City and Guilds, GQA Qualifications, UKATA, and EUSR, are testament to our commitment to quality and relevance. Each course follows stringent criteria to ensure that you are well-prepared for the challenges and responsibilities of your chosen field.
Tailoring Courses to Meet Industry Needs
Understanding the unique demands of the construction industry, 3B provides a broad range of Construction Training Courses. Each course is tailored to address specific skills and knowledge, catering to different roles within the industry. From entry-level training for new hires to refresher courses for seasoned professionals, we've got your training needs covered.
The Range of Construction Training Courses Offered by 3B
Our robust portfolio of Construction Training Courses meets the diverse needs of the industry. Each course offers comprehensive training in a specific area,  to make sure you are well-versed in the nuances and requirements of your role.
3B's Construction Training Courses List:
Our construction courses cover a wide range of topics.
The Abrasive Wheels course is ideal for those who use abrasive wheels on-site, while our CAT and Genny Training provides a greater knowledge of how to safely conduct cable avoidance operations.
Our CDM Course offers a thorough understanding of the roles in relation to CDM regulations, and the EUSR Excavation Safety Training Courses cover several categories of utility excavation training.
For those working in confined spaces, we offer High, Medium, and Low Risk Confined Space Training courses.
We also provide NRSWA Operative and Supervisor courses, Signing, Lighting and Guarding training, and UKATA Non-Licensed Asbestos Training. Each course enhances your competency in the specified area.
The Relevance and Value of Each Construction Training Course
Each of our Construction Training Courses offers significant value to delegates. Whether you're learning about the safe use of abrasive wheels or gaining a better understanding of the CDM regulations, each course equips you with the knowledge and skills necessary to carry out your duties effectively and safely.
Furthermore, these courses ensure you stay compliant with the latest industry regulations, thereby enhancing your professional credibility and reducing the risk of legal repercussions.
The Importance of High-Quality Construction Training
Construction training is not just about gaining new skills—it's about safeguarding your work environment and ensuring a productive, successful future in the construction industry. High-quality training provided by 3B's Construction Training Courses guarantees these outcomes.
Enhancing Site Safety with 3B's Construction Training Courses
One of the primary advantages of 3B's Construction Training Courses is the significant enhancement in site safety. 
Each course offers detailed insights into safety measures, hazard recognition, and accident prevention strategies. For instance, our High-Risk Confined Space Training and Abrasive Wheels courses address specific risks and teach you how to mitigate them effectively.
Meeting Regulations: A Core Benefit of Construction Training
With an ever-evolving regulatory landscape, keeping up with the latest rules and regulations is crucial in the construction industry. 3B's Construction Training Courses ensure that you stay informed and compliant with the current legislation.
Our CDM Course, NRSWA Operative Course, and UKATA Non-Licensed Asbestos Training, for example, are designed to help you understand and navigate specific regulations relevant to your role.
The Flexibility of 3B's Course Delivery
3B understands that everyone has unique learning preferences and time constraints. That's why we offer a variety of course delivery methods to accommodate your needs.
In-person and Online: Courses to Suit Your Learning Style
With 3B, you can choose between in-person and online learning for most of our Construction 
Training Courses. In-person training provides hands-on experience and direct interaction with trainers, while online courses offer convenience and flexibility for those with busy schedules. 
Both formats deliver the same high-quality, accredited content, ensuring that you receive the best education regardless of your chosen delivery method.
Tailoring In-house Training for Your Team's Needs
In addition to individual training, 3B also offers in-house training specifically tailored for your team. Whether you want to arrange a specific course at one of our training venues or at your site, we can cater to your unique requirements.
Our in-house training promotes discussion about your internal processes to make the learning experience more effective. Our goal is to help your team develop the necessary skills and knowledge in the most effective way possible.
The Accreditation Behind 3B's Construction Training Courses
To ensure the highest standard of training, 3B's construction training courses are accredited and underscores the quality of our training content.
Partnering with Industry Leaders for Accredited Construction Training
At 3B, we have secured accreditation from some of the leading industry bodies, such as City and Guilds, GQA Qualifications, UKATA, and EUSR. This means that the courses we provide adhere to the highest industry standards and that you can trust the knowledge and skills you acquire from our training.
The Advantages of Accreditation in Construction Training
The key advantage of accredited Construction Training Courses is the assurance of a high-quality curriculum, meeting specific industry standards. Moreover, the accreditation gives our certifications a broader recognition, enhancing their value on your CV. It's a clear indication to employers that you've received training that meets stringent industry standards, thereby increasing your employability.
Grow Your Career with 3B Construction Training Courses
Our Construction Training Courses are not just about compliance and safety—they also play a crucial role in advancing your career in the construction industry.
Boosting Your Career Prospects with Construction Training
Completing 3B's Construction Training Courses shows your commitment to professional growth and safety. The knowledge and skills you gain are valuable assets that can help you stand out in a competitive job market, enabling career advancement and opening up new opportunities.
Companies registered with CITB can claim for each delegate who successfully completes our course. This can be a significant advantage for companies aiming to enhance their workforce's skills.
Continuous Improvement and Learning with 3B's Construction Training Courses
At 3B, we understand that the industry is continually changing, and so is our training. We always improve and update our course content regularly to keep up with industry trends and rules. By choosing 3B Training, you're choosing a path of learning and success in the construction industry.
Head over to our Construction Training Courses page to find the right course for you.
Back to News
View Our Courses