Let's Talk Charity Ball Raises Awareness Of Mental Health
After weeks of preparation 3B Training's "Let's Talk Charity Ball" finally arrived! The event gathered local North West companies together to raise valuable money for Mates in Mind.
Who are Mates in Mind?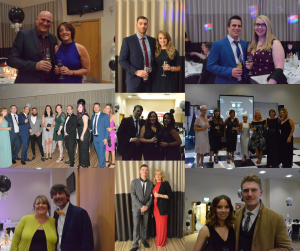 Mates in Mind are a workplace mental health charity who are heavily involved with the construction industry. 3B Training work closely with the construction industry. They are also big promoters of mental health awareness, therefore, making the charity a perfect fit.
How much did the charity ball raise?
The "Let's Talk" Charity Ball was held at local sporting venue Leigh Sports Village on Friday 18th October. The night consisted of a range of games, a balloon prize raffle and an auction of prizes donated by customers, partners, suppliers and friends of 3B Training. Overall £6,380.32 was raised, which for the first try at a charity ball, 3B were very happy with it.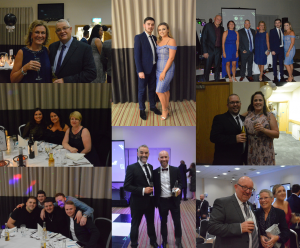 Overall it was an emotional rollercoaster of an evening, as guest speakers highlighted the poignant purpose of the event which overall was to address the stigma of poor mental health to promote positive mental wellbeing. 
3B Training Managing Director, Mat Bewley spoke about his past struggles with mental health and how it is important to talk about it with others as did guest speaker Justin Manley. Justin Manley's words brought a tear to the eye of guests as he spoke about his battle with mental health after a near-death, life-changing injury from working in construction.
"It's OK not to be OK"
The Managing Director of 3B Training said: "The construction industry is close to my heart; we work with a lot of individuals involved in the sector and wanted to raise awareness. So we chose a construction mental health charity to raise money for. Over the years I have known of individuals that have worked in construction who felt they had nowhere to turn when things got too much for them.
As I have always worked in or around the construction industry it's clear to me more needs to be done to support all that suffer from poor mental health.
We need to raise awareness that it's OK to speak out and seek help. We need to raise awareness that's it's OK to ask someone are they OK? And we need to raise awareness that it's OK not to be OK."
The success of the event has led to another being pencilled in for the future. Hopefully again 3B will be able to raise awareness and money for great causes.
Mates in Mind values your support, more information about the charity can be found at https://www.matesinmind.org/
Back to News
View Our Courses