Construction Industry Warned Over Fee For Intervention Activity
Construction Industry warned over a fee for intervention activity
Important news for anyone who works in the construction industry.
Since the 1st October 2012, the HSE has operated a Fee for Intervention cost recovery scheme. The Health and Safety (Fees) regulations 2012, hold liable any company that breaks health and safety laws.
At present, the HSE are able to charge £124 (blended rate) for its inspectors' time. Whose responsibilities include inspection, investigation and taking enforcement action. HSE inspections can, and often do. Last many months which in turn can create large invoices for your company.
A Freedom of Information Act 1 request has revealed that the HSE recorded Fee for Intervention (FFI) time. Against 903 premises between 1st October and 30 November last year.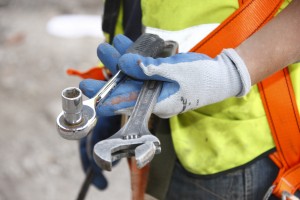 More than 40% of the premises (373) were in the construction industry.
The HSE has issued a document highlighting the basic health and safety mistakes occurring in Britain. With the correct training, could be alleviated.
Likely FFI Hotspots where 3B Training can help!
Poorly maintained or misused ladders.
Dangerous work at heights.
Exposure to deadly asbestos fibres.
We offer a wide variety of health and safety courses including ladder safety. As well as working and heights and asbestos awareness.  Courses can be run at one of our offices or at your premises at a time to suit you.
We are also able to perform a general health and safety inspection. This will ensure you are complying with current Health and Safety regulations.
We deliver training in a range of venues all over the UK. We provide courses in the North West in Wigan, Manchester and Liverpool. 3B have Yorkshire venues in Hull, Leeds and Sheffield. We also provide training in the North East in Durham and down south in Watford.
For more information on any courses related to the construction industry click here.
Back to News
View Our Courses