Sick Days for Mental Health: What To Do
Mental health still carries a stigma. Taking mental health sick days can be a difficult subject for people to address.
Take a look below at what the rules are when it comes to taking sick days from work for your mental health.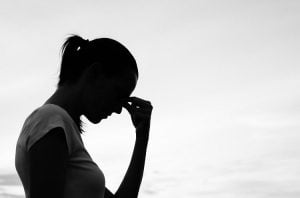 Many people feel that is difficult to talk about their mental health at work due to it having a negative effect on how they are perceived in their career and to their colleagues. Statistics say that nearly half of the world's population will be affected by a mental health problem in their lives. Statistics also show that up to 4% of the world will suffer from depression or anxiety disorder.
Why should it be different to any other sick days?
Due to lack of education or ignorance from employers; the likes of stress, anxiety and sadness aren't perceived as good enough reasons for absence. The best way to look at it is to avoid dividing physical and mental illness. This takes away the feeling of you not deserving the time off – if you are ill and unable to work to your best it is the same.
Know the laws and legislation that surround it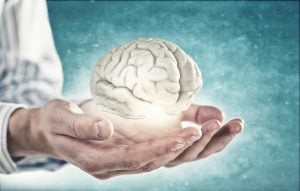 By being familiar with what you are entitled to will help to cover you in any case of discrimination. The Employment Equality Act 1998 – 2015 classes mental health as a disability. It falls under the category or physical, intellectual and medical conditions; so, therefore, shouldn't be treated differently by the law.
Even though it isn't a legal requirement to inform your employer, but by letting someone know in your workplace (such as HR) could help make you aware of the support you have available. This legislation covers the likes of; depression, anxiety, alcoholism, claustrophobia, agoraphobia, anorexia and stress.
Reasonable accommodation
As an employee, you are within your rights to have changes made to your work to help you to work on an equal basis as your peers. These changes may include; changes in your hours, working from home, time off for medical appointments and flexible time off work. In most cases, these changes would be able to be made unless it falls under the category of a disproportionate burden.
Use what help is available for you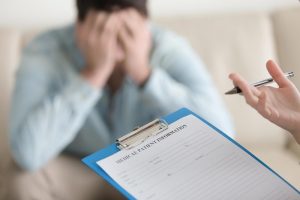 Having time off work can be put strains on you financially and in terms of progression with work. That is why you should look into what support is available for you in order to help you cope a little better. See what support your doctor can provide you and work it around your busy schedule. Therapy sessions can be very useful for some people so, therefore, shouldn't be avoided because of work.
Why not dip in and out of working from home and the office in order to get yourself into a normal routine? You need to make sure you balance this properly to avoid burnouts. A burnout can send you back in the wrong direction.
Make sure you are not backsliding
Mental health sick days need to be accompanied by long-term treatment. Treatment such as therapy can help to solve the problem you have. Having time off with depression can have a negative effect on you because returning to work can become even more daunting. By trying your hardest to get back into a routine and spending time with friends and family as normal you are avoiding backsliding and avoidance.
Don't be afraid to talk about it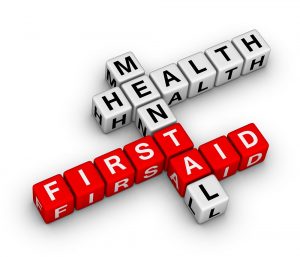 If your mental health is getting to the point where you are finding it difficult to function; it is advised that you speak to your employer or HR personnel to update them with your condition. By keeping them in the loop, they will have a better understanding of if you will need more time off. Asking for help is not a sign of weakness when it comes to mental health; the main goal is getting yourself better so do anything you can to help yourself get there.
Mental Health First Aid is an ideal training course to educate those in the workplace how to support those who may find it difficult to take a sick day due to mental health. Find out more about the training course here.
The Role of a Mental Health First Aider
Due to the increased effort to help support those with mental health issues, many workplaces like to have an appointed mental health first aider. Take a look at what being a dedicated mental health first aider entails here.
Back to News
View Our Courses