Ice Safety: Avoiding Accidents in the Winter
Winter can be a dangerous time of year; ice, snow, the cold and frozen lakes can all be killers if you are not careful.
Take a look at how to avoid potential accidents relating to ice and frozen lakes.
Ice Related Drowning

Year by year many people have to be saved from drowning in ice water, not everyone, however, is as lucky. The highest cause of such accidents is young children and men of all ages falling through frozen canals and lakes.
You may wonder why would someone even think of putting themselves in danger, near icy water? Half of ice/water-related deaths come from someone trying to rescue someone else, such as, an ice skating child or a dog who has fallen into the water. It is important to educate young children about the dangers of icy water and to avoid playing fetch with your pets near such places.
What measure can you take to avoid them?
Working near icy water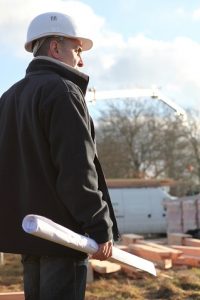 In some industries, you will be required to work outside in the winter, such as construction, emergency services and utilities. Therefore, you may have to work in areas which contain frozen bodies of water. You will need to ensure that you can limit or completely remove the chance of any workers or pedestrians coming into contact with the ice.
Before conducting any form of icebreaking activity, you need to do a thorough risk assessment of the area. Do not use a prior icebreaking risk assessment for a different job because each environment is unique. Refreezing, depth of the water edge, ease of escape and risk of workers should all be considered. It is wise to consult the local rescue services when assessing the area.
Protecting the public and workers – Signage and public awareness
Ice signs should be erected as soon as there becomes a danger of ice. Some councils have reversible signs that fit certain seasons, e.g. "Danger of ice" "Danger while swimming". Thin ice signs are a legal requirement and should be positioned relevantly.
Well placed signage can be very effective. Having clear notice of what to do in the event of an emergency and where the site hazards are can be vital.
Placing the signage correctly is also key. Areas which can be perceived as land rather than water or areas in which someone can easily fall need to be highlighted.
Keeping warm on Construction Sites in the winter
Another dangerous aspect of the winter months is the cold weather, especially when you are working outside in it all day. Take a look at our blog "Keeping warm on Construction Sites in the winter" for some helpful tips.
Back to News
View Our Courses