Road Safety Tips
Road Safety is important, there is no other way about it.
Most people use roads every day of their lives, we use them so much that we forget how dangerous they can be. Whether you are walking, driving or cycling you need to be aware of the dangers of the road.
Take a look below at some helpful tips on road safety and how to stay safe as a pedestrian, motorist or passenger.
Driving Safely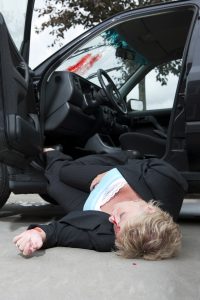 You may think you are doing no harm by driving slightly over the speed limit. By slowing down from 35mph to 30mph you are decreasing the likelihood of killing a pedestrian if you hit them by 50%. Experienced drivers should have a good knowledge of hazard perception. Be cautious of those around you and check your mirrors regularly.
Even if you use a hands-free phone whilst you are driving, it is still a distraction. Making or receiving a call for just one second can divert your attention from the road, therefore, causing an accident. Don't use your phone under any circumstances!
Take extra care when driving tired, ill or for a long time. Take regular 15 – 20 minute breaks, especially if you are driving for over 2 hours. Tiredness is a big cause of road accidents each year.
Look After Your Passengers
As the driver, it is your responsibility for the safety of your passengers. Ensure that they all have their seatbelts whilst you are driving. If a passenger doesn't have their seatbelt on when a crash occurs, they are in danger of injuring themselves and those in the front seats. Never cut corners when it comes to child passengers, always make sure they have the relevant child/baby car seat fitted.
Pedestrians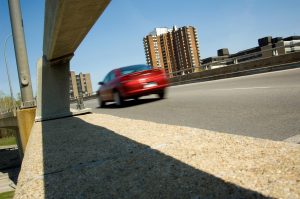 Keep an eye out when driving in areas with a lot of parked cars or pedestrians. Children who don't know about the dangers of the roads are prone to running out into the road when playing or coming out of school. Better practice near roads can help lower the risks of pedestrians being injured or killed. Try to mainly use designated crossings when crossing roads and where the relevant fluorescent clothing when walking at night.
Driving Under the Influence
Any amount of alcohol intake can affect your driving, even if you are technically "under the limit". To lower the risk of you causing an accident don't drink and drive at all.
For more day to day health and safety tips, take a look at our news page for more informative blogs here.
Traffic Management: Signalling and Banksman
Take a look at why you would have a Banksman on site and the signals they would use when working here.
Back to News
View Our Courses